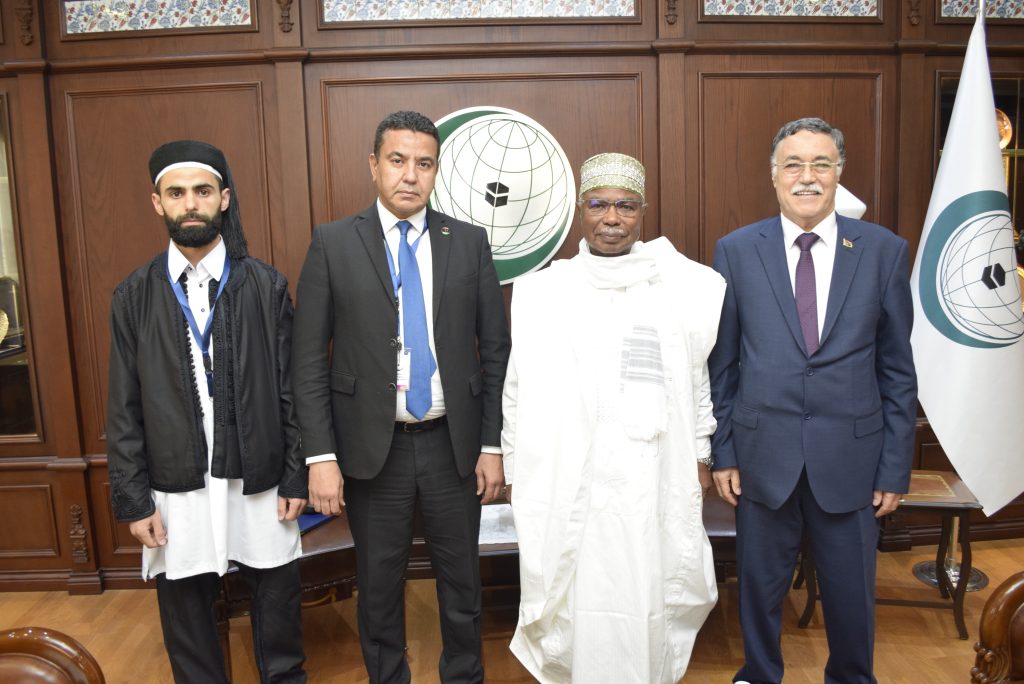 Jeddah, 6 February 2023 
His Excellency the Secretary-General of the Organization of Islamic Cooperation (OIC), Mr. Hissein Brahim Taha, received in his office on February 5, 2023, Mr. Saif Ahmed, Director of Islamic Affairs Department at the Libyan Ministry of Foreign Affairs.
 
During the meeting, the Secretary-General affirmed the OIC's permanent principled position in support of Libya, the unity of its people and its territorial integrity.
Proceeding from the OIC Charter and its principles, and the resolutions of the Islamic Summit and the Council of Foreign Ministers, the Secretary-General reaffirmed the OIC's support for all initiatives and efforts that contribute to resolving the Libyan crisis politically, in order to ensure restoring security and stability in Libya, preserve its sovereignty and territorial integrity, and fulfill the aspirations of the Libyan people.