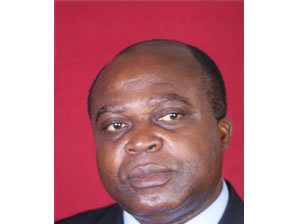 The newly appointed Minister for Youth and Sports, Hon. Clement Kofi Humado, has told Citi News he is convinced that his competencies in management would enable him transform the Youth and Sports Ministry.
He pledged to focus more attention on the development of lesser known sports in the country.
Mr. Kofi Humado, who replaces Akua Sena Dansua, is the only new appointee among the ten-man reshuffle list, and will be vetted by Parliament.
His predecessor has been moved to the Ministry of Tourism after a barrage of criticisms and incessant calls for her dismissal, due to her perceived abysmal performance.
The Member of Parliament for the Anlo constituency in the Volta Region says when given final approval, he would use his managerial competencies to resolve the canker which has bedevilled the Youth and Sports Ministry for several years.
Mr. Humado has served on several Parliamentary Committees including Agriculture, Food and Cocoa Affairs, Environment, Science and Technology,  Employment, Social Welfare and State Enterprises. He has once been a football administrator.
In an interview with Citi News, Mr. Humado indicated that he would involve all stakeholders in developing lesser known sports, which have been neglected for years.
"I have been following developments in the youth and sports Ministry but I have strong management skills which I believe will see me through. We will look at the current situation after a very careful situation analyses. I will bring all stakeholders on board because I am prepared to listen. I am a Management Consultant so I will be able to handle the Ministry to make some progress" he said.
Hon. Humado said the recently launched youth policy will be used to chart a new course for youth development.
"We will look at youth development in this country by implementing the national youth policy to the advancement of the youth. I am aware of the lesser known sports and we need to expand the scope of sporting activities since lesser known sports will increase opportunities for more youth to get into sports so that those who progress, can make sustainable living out of it",  he noted.
Mr. Kofi Humado will become the fourth Minister at the Sports Ministry in the two years administration of President Mills.
citifmonline