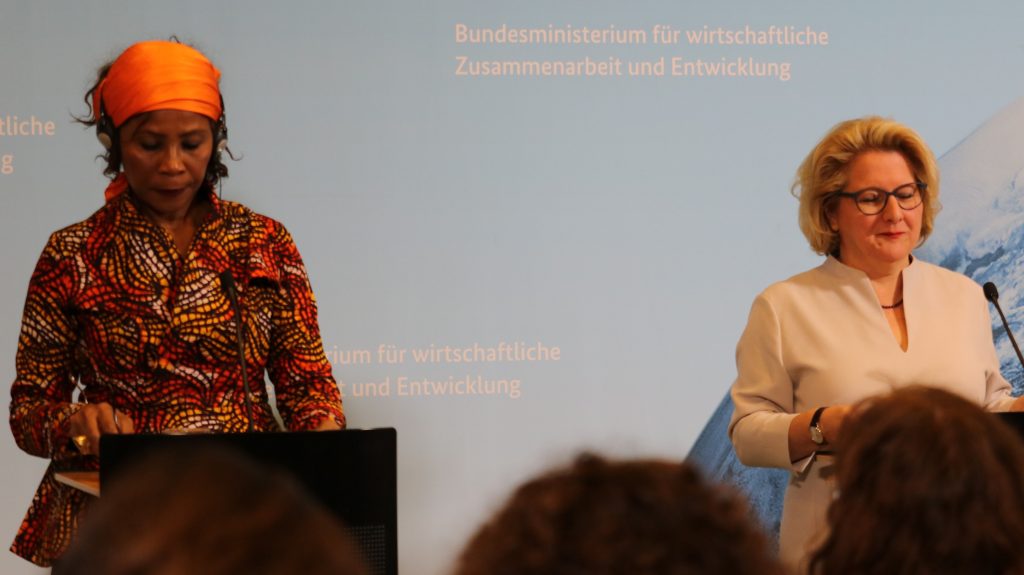 Berlin, 24 January 2023
Germany today launched its new Africa Strategy that seeks to to advance its relations and partnership with the continent in the future.
Titled "Shaping the future together with Africa", the Paper noted that Africa was growing and changing "enormously".
"How it develops will shape the 21st century -and with it Germany's and Europe's future."
The Paper observed that Geopolitical, demographic and economic upheavals and crisis were jeopardising Africa's development successes.
Federal Minister for Economic Cooperation and Development (BMZ), Svenja Schulze, presented the Strategy Paper together with Ahunna Eziakonwa, Regional Director for Africa at UNDP, and Chido Mpemba, Special Ambassador of the African Union for Africa's Youth.
The BMZ's new Africa Strategy is the result of several months of consultations between the ministry and experts from Africa and Europe.
"The new Africa strategy stands for a new political style and a new approach to cooperation: We want Africa policy alliances instead of going it alone. For us, African governments are key partners in tackling global challenges," says Svenja Schulze, the Federal Minister for Economic Cooperation and Development.
Describing African countries as key partners in overcoming global challenges, it was against this background, that the German Federal Ministry for Economic Cooperation and Development (BMZ) drew up the new Africa strategy which seeks to pursue three overarching goals, namely:
Flank the development goals set by the African Union (AU) and its member states (African Union Agenda 2063 (external link)) with structural policy approaches);
Work together on the global transformation toward a dignified, secure life for all in an intact environment (United Nations Agenda 2030); and
Cooperate visibly and in solidarity with the neighbouring continent in crises.