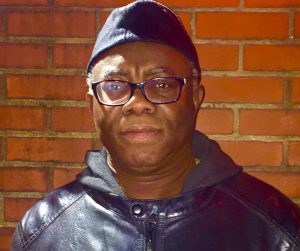 When I came across the short piece of news article captioned "Let's Settle the Election the Builsa Way – Mahama," I could not help but laugh myself hoarse and silly. It also reminded me of the old maxim which says that "Those whom the gods intend to reduce to rubbles, they first puff up with pride." The content of the article was also quite telling of the dogged determination with which the newsmaker intended to hang on to powerful. He wanted his main political opponents to have absolutely no chance of reprising the 2012 post-election impasse, when Nana Addo Dankwa Akufo-Addo and his associates of the New Patriotic Party (NPP) petitioned the Wood Supreme Court to intervene in what the petitioners clearly perceived and, in fact, believed to have been an electoral travesty. They would patiently wait for some five months, if memory serves yours truly accurately, only to rudely and contemptuously told by the presiding judge, Mr. William Atuguba, that elections were won in the polling booth and not in the august Court of Law and Justice.
For some reason best known to himself, the presidential incumbent, Mr. John Dramani Mahama, still harbored the rather quizzical notion that Nana Akufo-Addo and his associates were headed back to the Wood, but Atuguba-presided, Supreme Court because, somehow, the former Attorney-General and Justice Minister and his associates were too cognitively stolid to see it clearly written all over Ghana's political landscape that it was a certain impossibility for the two-time presidential-election loser to fully appreciate the fact that the Flagstaff House was the pre-ordained property and the official residence of only Ghanaian leaders with the name of "John." But what did the presidential incumbent really mean by settling Election 2016 "The Builsa Way"? well, I knew the name Builsa sounded like the name of a town or village in one of the so-called Three Northern Regions; and so I readily concluded that this was just another characteristically coded and cryptic phraseology calling on the Ghanaian electorate to vote blindly as if all that mattered was one's geo-ethnic affiliation with the northern-born President Mahama. In such an electoral context, all that mattered was the geographical location of the ethnic group or tribe to which a voter had been born, and much less the question of whether, indeed, the Mahama-led government of the National Democratic Congress had performed well above average, as the key NDC operatives wanted Ghanaians to believe.
Thus, they came up with the smug phrasal mantra of "Mahama Toaso," to wit, "Mr. Mahama continue your good deeds." But precisely what these "good deeds" were, nobody seemed overly concerned or the least bit interested to explain the same. At best, this mantra could be readily reduced to good roads and potable water, none of which explained why Dr. Mahamudu Bawumia, Nana Akufo-Addo's three-time running-mate and former Deputy-Governor of the Bank of Ghana, had been traveling all across the country drilling boreholes to access potable drinking water for the obviously long-forgotten citizens for whom President Mahama smugly claimed to have done far more for since Ghana was declared a sovereign modern nation-state by President Kwame Nkrumah. It also did not explain why Alhaji Bawumia would travel to neighborhoods and communities all across the land cutting sods to commission the construction of toilet facilities for all these people who clearly seemed to have been deliberately written out of the national development agenda of the Mahama Posse, primarily because these bona fide Ghanaian citizens had apparently voted for the wrong political party in the last election.
Well, now that he had become desperately concerned about the possibility of being jackbooted out of the Flagstaff House, the Bole-Bamboi native had resorted to an electioneering campaign mantra that proclaimed his government to be ethnically blind and faultingly inclusive of all Ghanaians in its development agenda. Having generously bribed nearly every notable Ghanaian chief that would facilely fall for the same, including one paramount chief who had been widely reported to have offered his legitimately invested traditional stool for Mr. Mahama's use as a "gas squirting receptacle," obviously in a nose-thumbing sneer and to spite Nana Akufo-Addo, an imperiously smug President Mahama was naturally all too pleased to settle Election 2016 "The Builsa Way." But what, really, was "The Builsa Way"?
Well, at Sandema, in the Upper-East Region, where he had decided to campaign with just 48 hours before the Election 2016 polling began, this was how the former Rawlings Communications Minister described "The Builsa Way" of casting one's ballot: "This year, we want to settle the election the Builsa Way; the Builsa Way means that if you are defeating your opponent, you must defeat him in a way that he cannot argue [against]. He himself knows you have defeated him. So this year, we are going to defeat the opponent in a very convincing manner, so that they will understand that, yes, we have defeated them, and that they should salute us."
Needless to say, this year's presidential election went "The Builsa Way" all right. But could the oath-taker/swearer also insist that "The Builsa Way" of voting was more of his way than that of his main political opponent? Americans have a saying that runs as follows: "Be careful what you wish for, for you just might get it." Except, of course, in this instance not in the exact same manner that one had hoped for.
*Visit my blog at: kwameokoampaahoofe.wordpress.com  Ghanaffairs
The opinions expressed are the author's and do not necessarily reflect the views or have the endorsement of the Editorial Board of www.africanewsanalysis.com,

Print Friendly