Kenyan President William Ruto is continuing his two-day visit to Germany meeting with politicians and business leaders..
After meeting with his counterpart, the German President, Frank-Walter Steinmeier, President Ruto told reporters that Kenya and Germany would work together towards the elimination of non-tariff barriers to reduce the costs of doing business and ease the movement of goods between the two countries.
Reacting to the protests going on in his country, President Ruto reassured German business owners that Kenya was open to investment.
In a statement released by his office, the President invited German business entrepreneurs to invest in Kenya's micro, small, and medium enterprises (MSME). The statement said Kenya stands to benefit from the world's most experienced, organized, and resourced German establishments.
"That is why we have put more than 50 billion Kenyan shillings (350 million euros, $378 million) in the Hustler Fund to provide affordable credit to millions of Kenyans who depend on the MSME sector for a living," President Ruto said in the statement.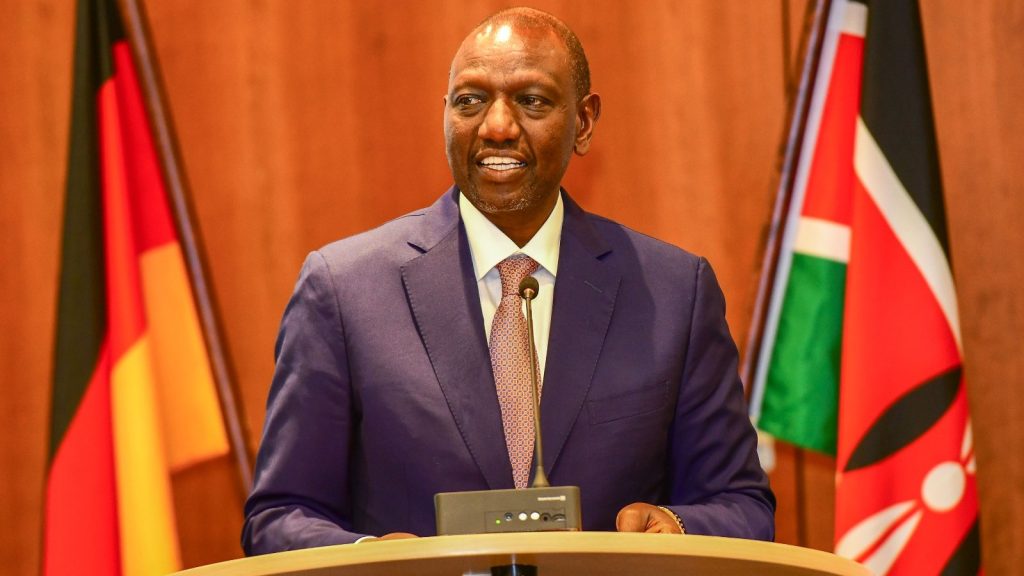 Writing on Twitter, President Ruto stressed that Kenya was open to investment from Germany adding that his country was ready to partner with businesses, especially in the areas of renewable energy, infrastructure, digital economy, housing, and agriculture, among others.
The Kenyan President later told a joint German-Kenyan Business Forum at the House of German Industry and Commerce, that investing in Kenya will offer enterprises access to the EAC, COMESA, the Tripartite Free Trade Area and AfCFTA markets of 1.4 billion people and a combined GDP of $3.4 Trillion.
He told the International businesses assembled at the Forum that they should grab the emerging opportunities that will be drawn from Kenya's stronger and broader relations of six decades with Germany.