A strategy document has been developed to grow yam exports from US$13,689,696 (2019) to about US$108 million by 2029 under the new National Export Development Strategy (NEDS).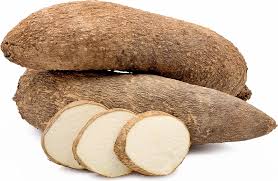 Among the specific interventions in the strategy document relating to the yam export industry are to; develop land use policy to secure dedicated areas for yam cultivation for export; develop improved varieties for consumption and industry; strengthen links between research and development institutions and the yam industry; promote introduction of mechanised yam cultivation; and support provision appropriate irrigation infrastructure.

Other interventions are to; promote multi-location installation of common use haulage and storage facilities for yam farmers; promote increased enrolment in yam extension service training programme in the agriculture institutions; assist producers and exporters to comply with technical regulations and voluntary standards; and develop full traceability system for yam exports, among others.

It has emerged there is a steadily growing demand for yam from Ghana in markets in developed countries, especially the European Union (EU) and the United States of America (USA).

The strategy document was developed in collaboration with all stakeholders with technical assistance from the International Trade Centre (ITC), Geneva and facilitated by the Ministry of Trade and Industry (MOTI) to develop yam along the full value chain.

Priority list

Horticultural products of which yam is inclusive, is among the integrated list of 17 priority products that would be developed, based on some specific criteria aimed at transforming the economy from a raw material base to an industrialised one.

Ghana is the third largest producer of yams and the leading exporting country worldwide due to the sweet taste of the white-fleshed yams.

Among the top 10 agricultural products, yam exports in 2019 recorded a growth of 58.8 per cent (US$13,689,696) of the total non-traditional export (NTE) earnings from the agricultural sub-sector in 2019 which was US$430.233 million.

In 2018, yam exports were valued at US$8,620,574.

Challenges

The Ghana Export Promotion Authority (GEPA) is spearheading the implementation of the NEDS, which is expected to give a significant boost to Ghana's export volumes by growing non-traditional exports (NTEs) from US2.8 billion (2020) to US$25.3 billion in 2029.

An analysis by the NEDS shows that although large volumes of exportable yams are available during the supply season, there are challenges with land availability for large scale production.

Other identified challenges are the lack of improved varieties of yam which have a longer shelf life and special varieties for processing and inadequate irrigation and other post-harvest infrastructure for optimum production.
.
Yam exports

The main markets for yam exported from Ghana are the EU, the USA and the ECOWAS region. The United Kingdom (UK) is the biggest market for Ghana yam in Europe.

An analysis in the NEDS shows that abundant rainfall coupled with fertile, well-drained soils in the central region allow for nearly an all year-round production.

Also, population growth trends and increase in international labour migration have resulted in a significant increase in the number of individuals from West Africa and the Carribean living in the UK and USA, and which represents an increasing business opportunity for Ghanaian yam producers and exporters.
Source: Graphic.com/gh