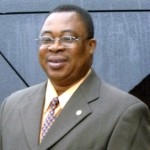 Folks, it is interesting how people make resolutions at the end of one year, even as they take a sneak peek into their fate in the advancing year. And that fate can't be determined by mere human dribs and drabs, although one's own acts of commission or omission may play an important part in the outcome. Circumstances and how one reacts to them matter a lot.
But if one believes in predestination, then, there is little the human being can do to change his or her destiny. As Shakespeare puts it, some are born great, some achieve greatness, and others have greatness thrust upon them.
Making resolutions is easy; doing what will help accomplish them is the real task. Truly, a resolution is a wish, not a reality to relish. It takes more than wishful thinking for one to improve one's circumstance, no matter how well-crafted the resolution may be.
That is why I have found it interesting to learn that the NPP's Akufo-Addo has said that his ONLY resolution for 2016 is to become Ghana's President in 2016. The ONLY resolution is to become Ghana's President in 2016? Nothing else? Scary already!!
This man is so fixated on becoming Ghana's President at all costs that he seizes every opportunity to attempt turning his wishes into a horse to ride. His kind of desperation for power is unprecedented in the annals of our country's history. Why so?
He claims that "he has the solution to the country's troubled economy and lack of opportunity for the youth…" According to him, winning the 2016 elections will give him the chance to put the economy back on track for recovery.
MY COMMENTS
Very intriguing that he would make becoming Ghana's President his main objective for 2016. I like the fact that he is bent on tempting Fate again, even if that attempt risks ending in smoke as did previous ones.
Claiming that "he has the solution to the country's troubled economy" is by, of, and in itself an annoying statement to make. With his own background (getting a 3rd class in Economics at the University of Ghana, Legon, in 1967) at issue, what does he think he knows about the economy that nobody else but he knows? Such a self-righteous stance is vexing. Of course, he cab claim to have a cohort of "economists" to help him do the job; but so far, no one in the NPP camp comes across as such. All those with him are known for their part in the Kufuor administration and why problems remained unsolved. What is new from them this time?
The issue is that they are good at mounting rooftops and making claims about the economy under President John Dramani Mahama. Commenting on the economy, basing their political rhetoric on statistics, won't win them any goodwill from the electorate for as long as they fail to give alternative measures to solve problems. So far, nothing has come from them for people to see what new things they have up their sleeves. It's all about condemnation!!
For now, the only factor on which he is banking his hope is the challenges facing the Mahama-led administration that seem to create the impression that President Mahama is incapable of solving the country's problems. Thus, Akufo-Addo and his NPP see the anger, concerns, and dissatisfaction among the people as a launching-pad from where to ratchet up their political manouevres. True, the people are not happy that major problems still exist to negatively affect living standards.
In capitalizing on this atmosphere of seeming disaffection, Akufo-Addo and his team are heavily invested in using emotive language, intimidation, and the gushing out of vain promises to attempt influencing the electorate. So early in the electioneering campaign season, they have begun making promises to restore allowances for trainee nurses and teachers (Dr. Bawumia said so) and to abolish import duties on raw materials (Akufo-Addo said so). We expect many more from them.
Unfortunately for Akufo-Addo, nothing indicates that he is adding value to his manner of politicking. All the factors that prevented him from winning Elections 2008 and 2012 still exist, now compounded by happenings in the NPP that raise questions about his leadership style or skills.
Under him, the NPP isn't stable. With the suspension of such national administrators of the party as Paul Afoko, Kwabena Agyepong, and Sammy Crabbe and local level organizers (constituency chairmen, especially), the negative impression that the NPP isn't stable or united enough to be given the mandate to rule Ghana is strong. It is bare, not imagined. The main issue arising from this internal fracas is whether the electorate will be prepared to hand over the country to a political front that is so unstable and fractured. The question being asked is: If Akufo-Addo cannot manage the affairs of the NPP, what guarantee is there that he can keep Ghana together?
Of course, people know that despite the challenges rocking the Mahama-led administration, it has succeeded in ensuring national stability and security. As Vice President Amissah-Arthur put it, "peace and stability cannot be guaranteed under an NPP government" Of course, the Vice President won't be expected to say anything to improve the NPP's political fortunes; but what he said reflects the general apprehensions of many who are skeptical of Akufo-Addo's leadership style and are questioning his acumen. The Vice President's concern rings loud and will resonate with those apprehensive of Akufo-Addo's kind of politics of intimidation, threats of violence, political rhetoric provoking ethnocentrism, and many negative others.
Beyond this level is the fact that all the political rhetoric coming from Akufo-Addo and his team lacks substance by way of specific policy imperatives. They are glibly talking about problems and making promises without telling the people how they will solve problems. Probably, they will come out with specifics on the HOW aspect; but if what happened before Elections 2008 and 2012 is anything to go by in predicting the line of politics taken by Akufo-Addo, little is expected from him on this HOW part. That is where his credibility problem lies.
There are many other issues to consider, especially regarding the influence of floating voters and how the lack of substance in Akufo-Addo's politicking won't turn their crank. Comments from some indicate that they don't see what exactly he will be bringing to the table to make any difference between what has happened so far and what is expected to happen in efforts to move the country out of the woods. In other words, pronouncements from Akufo-Addo aren't meaty enough to persuade floating voters. And if such voters turn away from him, his resolution to become Ghana's President at the November 7 polls will explode in his face.
Certainly, then, making a resolution is easy; but doing what will effectuate that resolution is the real burden facing Akufo-Addo.
I shall return…
• E-mail: mjbokor@yahoo.com
• Join me on Facebook at: http://www.facebook.com/mjkbokor to continue the conversation
The opinions expressed are the author's and do not necessarily reflect the views or have the endorsement of the Editorial Board of www.africanewsanalysis.com, www.africa-forum.net and www.wapsfeatures.wordpress.com