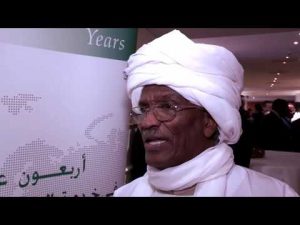 Insurance contracts and other arrangements, nowadays, are considered and  regarded as a matter of prime importance and necessity, for any commercial transaction and other daily activities. Based on this fact it becomes an essential task for professionals and lawyers to attempt to formulate a clear legal definition or at least explanation of the meaning of the contract of insurance. As has been pointed out judicially, in many instances, this is not an easy matter particularly with reference to insurance transactions.
The statutes and laws dealing with the regulation of insurance business, generally speaking, have never contained a clear-cut definition, no doubt this could be because of the risk of inadvertently excluding contracts that should be within their scope. One good effect of this situation could be that it gives the regulator of insurance business a considerable discretion. This discretion can be challenged effectively only by a body going to court in order to seek a declaration that it is not carrying on insurance business.
Basically, the important reason for any attempt to define the meaning of insurance contract is that the business of providing insurance under contracts of insurance is closely regulated and monitored by the competent authority or authorities in each country. However, insurance law has its own set of legal principles and doctrines and it may be very necessary to know whether a contract is an insurance contract or otherwise  in order to know whether the insurance principles and doctrines are applicable. Furthermore, a statute may include within or exempt from its operation "contracts of insurance" without defining these contracts. The obvious case is the exemption, in England, of insurance contracts from the Unfair Contract Terms Act 1977.
With reference to the definition, it is to be explained that a contract of insurance is any contract whereby one party assumes the risk of an uncertain event, which is not within his control. This event happens at a future time, in which event the other party has an interest, and under which contract the first party is bound to pay money or provide its equivalent if the uncertain event occurs. It would certainly follow that anyone who regularly enters into such contracts as the party bearing the risks is carrying on insurance business and requires a permission or license to undertake such activity. Particulars of the above definition need some details and clarification:
Firstly, there must clearly be a binding contract, and the insurer must be legally bound to compensate the other party. A right to be considered for a benefit that is truly only discretionary is not enough. In a famous case, the plaintiff was a company whose members were practicing doctors and dentists. Its business consisted primarily of conducting legal proceedings on behalf of members and indemnifying them against claims made against them in respect of damages and costs.
However, under its constitution, the members of the company had no right to such benefits, merely the right to request that they be given assistance or an indemnity. It was held that the company was not carrying on insurance business. The contracts between the company and its members were not contracts of insurance because to be taken as a contract of insurance it must provide for the right of the insured to money or money's worth on the happening of the uncertain event. The right to request assistance was not such a right.
Secondly, the uncertainty is a necessary feature of insurance transaction, as we have already seen, in most cases as to whether or not the event insured against will occur.
Thirdly, the other party, the insured, must have an insurable interest in the liability,  that is subject to the insurance contract..  property or life or otherwise …
Fourthly, it seems essential that the event insured against be outside the control of the party assuming the risk.
The potential problem can be illustrated by considering the case of manufacturer who contractually guarantees his products to his consumer. The example may be taken of a washing machine manufacturer who undertakes to repair any fault arising from defective manufacture within a year of purchase. The manufacturer had clearly undertaken to provide a service in money's worth in assuming the risk of an uncertain event in which the consumer clearly has an interest. Yet surly he has not entered a contract of insurance, as most people would understand it. In the example, all that the manufacturer has done is to guarantee to put things right as he has put wrong in the first place, that is defects in manufacture.
Therefore, this kind of warranty or guarantee is not a contract of insurance. The same would be true if a manufacturer did more than simply guarantee his products against manufacturing defects, as an  example, if he undertook to replace them if they were damaged from specified causes.
Fifthly, it is necessary for the insurer to undertake to pay money , or money worth, on the occurrence of the uncertain effect. In this respect, money worth could include a right to valuable services, a right to advice, a right to have an item of property repaired or replaced.
The above definition, however, may not be sufficiently comprehensive to cover the issue completely . Others, indicate and adopt a wider view based on the fact that there can be no insurance business carried on in the absence of a clearly stipulated premium and a policy.
It may indeed be arguable that there should be no great concern to find a formal definition of insurance for regulation purposes. It could be enough to say that any transaction that looks like insurance by displaying the necessary characteristics of assumption and distribution of risk, and which is transacted on a reasonable scale, should be the subject of regulation as insurance transaction by the competent authorities.
To conclude, as briefly shown above, it is always very difficult to tailor-made a water-tight definition for many business transactions. The difficulty we normally find in defining insurance transactions is also available when we seek to define banking activities. However, we feel that it would be of great advantage, for any business, to give the regulators a wide discretion to define the business under their jurisdiction.
(From my book: BANKING & CORPORATE BUSINESS LAWS)

Print Friendly