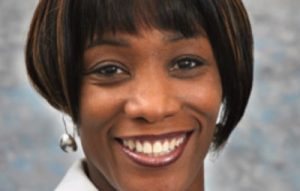 The United Nations General Assembly recently said that " We are witnessing in today's world an unprecedented level of human mobility. More people than ever before live in a country other than the one in which they were born." They went on to say that "Large movements of refugees an migrants have political economic, social, developmental, humanitarian ad human rights ramifications, which cross all borders. These are global phenomena that call for global approaches and global solutions."
Malala Yousafzai, Student, Nobel Peace Price Laureate and Co-Founder of the Malala Fund said that "It is unacceptable that just half of refugee children have access to primary education and one quarter have access to secondary education. It is unacceptable hat girls are nearly always the first to miss out. Education is every child's basic human right." A sentiment echoed by many around the world.
So how many people or lives are we referring to? According to United Nations High Commission for Refugees (UNHCR) figures, in 2015 almost 60 million people had been forcibly displaced. These figures include refugees, asylum seekers and those who have been internally displaced within their country, internally displaced peoples (IDPs). A recent global education monitoring report stated that "in 2015, the number of forcibly displaced people in the world reached its highest level since he end of the Second World War" and that "the complex educational needs of people forced to flee their homes are being neglected, compromising the future of entire generations: refugee children are five times more likely to be out of school than non-refugees". It went on to say that among refugees, only 50% of children are in primary school and only 25% of adolescents are in secondary school.
In March 2016 the Ukraine Ministry of Education and Science reported that as a result conflict 51,000 displaced children were enrolled in schools in other areas. Unfortunately due to inconsistent and incomplete data an accurate world figure is not yet available. However, according to United Nations, in Sub-Saharan Africa "out of the 57 million of global out-of-school children of primary school age in 2015, 33 million are in Sub-Saharan Africa".
A global education monitoring report concluded that "As new resources are pledged to support education for forcibly displaced people, we need to be clear about how to use them. Enshrining displaced people's rights to education in national laws and policies is an important first step. Including refugee children and youth into national education systems is the most sustainable way of answering their needs". It also goes on to say that for some children that have missed out on education that "accelerated and flexible forms of education may provide a viable way forward", I would also add that the latter may be only way forward for some and that these remarks apply equally to all migrating peoples.
Canada, our seventh international migration hotspot, is a bilingual country speaking both the English language and the French language and therefore offers schooling in both languages. Children can attend kindergarten at the age of 4 or 5 before beginning compulsory primary/elementary education at the age of 6 where they remain until entering into secondary education aged 12 until aged 18 when they complete a secondary school diploma. School age bands differ slightly from province/territory to province/territory so it is necessary to check. Following secondary education, students can then progress on to post secondary studies to gain vocational and or higher level qualifications for employment and or university study.
The Canadian Government website provides a very comprehensive range of information on living in Canada.
info@zongonews.com / www.zongonews.com
Lesley Shepperson is Managing Director at Shepperson & Shepperson Consultants LTD
www.sheppersonandshepperson.co.uk