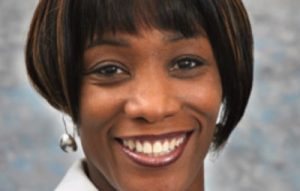 According to United Nations, less than half of all international migrants are women. Research found that "between 2000 and 2015 the female share in the global international migrant stock fell slightly, from 49.1% to 48.2 %". It also found that "In 2015, the percentage female among all international migrants was highest in Europe (52.4%) and North America (51.2%). It is much lower in Asia (42%) and Africa (46.1%) where male migrants significantly outnumber female migrants". Findings also indicated that "Africa also experience a more pronounced growth in the number of male compared to female migrants". In Europe the reason for the differences was partly due to there being a higher proportion of older migrants in the population and the fact that women tend to live longer than men. It would be interesting to know the reasons behind the differences in Africa.
The 2015 Millennium Development Goals Report said "Africa has made great strides towards the Millennium Development Goals. In many areas, especially related to health and education, the advance registered by Sub Saharan Africa was the fasted among all developing regions. At the same time, the Northern part of the continent met many of the targets, including those on poverty and hunger reduction, universal primary education, children and mothers' health, as well as sanitation".
Driving forward development is the key aim of Agenda 2063, which is a strategic framework for the socio-economic transformation of the African continent over the next 50 years. Its roots can be found within the African Union (AU).
Established in July 1999 the African Union (AU), led by of Heads of State and Government, has a vision of "An integrated, prosperous and peaceful Africa, driven by its own citizens and representing a dynamic force in the global arena". According to the African Union's Strategic Plan 2014-2017, its overall goal is to "accelerate progress towards an integrated, prosperous and inclusive Africa, at peace with itself, playing a dynamic role in the continental and global arena, effectively driven by an accountable, efficient and responsive Commission".
The plan focuses around 8 key areas that "impact directly on the welfare, lives and livelihoods of Africans in all works of life". The first area is "Human capacity development focusing on health, education, science, research, technology and innovation." This is followed by agriculture, economic development, peace, mainstreaming women and youth, resource mobilisation, building a people-centred Union and strengthening its institutional capacity. The Social Affairs Portfolio Commission, within the African Union (AU), oversees population and migration amongst other areas.
We now turn to our fifth international hotspot, the United Kingdom.
Within the United Kingdom, children begin their schooling at the age of 4 entering primary school until the age of 11 when they then move into secondary school until the age of 16/17. In the final year of secondary school, pupils take examinations known as GCSEs. On completion, students can then choose to enter employment or continue their studies within Further Education prior to entering University or employment.
The Department for Education is responsible for children's services and education, including higher and further education policy, apprenticeships and wider skills in England. It provides a wide range of information on the government website.
info@zongonews.com / www.zongonews.com
Lesley Shepperson is Managing Director at Shepperson & Shepperson Consultants LTD
www.sheppersonandshepperson.co.uk