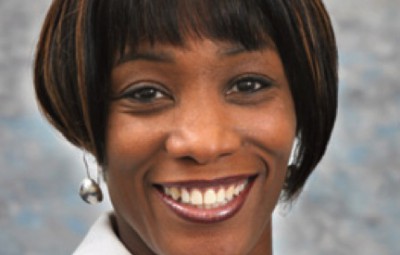 The most recent data concerning the global population is fascinating. According to United Nations, on average there are 100 women for every 102 men, 26% of the 7.6 billion world's population are children aged 15 years or under, those aged 60 or over account for 13% and 61% are adults between 15 and 59 years of age. We mentioned in our last article that the world population is expected to continue to grow. So what does that indicate in terms of the diversity in population growth across global regions?
Latest findings indicate that the regions of Africa and Asia are expected have the highest growth followed by Latin America, the Caribbean, North America and Oceania with Europe's population increase being in decline. "More than half of the anticipated growth in global population between now and 2050 is expected to occur in Africa. Of the additional 2.2 billion people who may be added between 2017 and 2050, 1.3 billion will be added in Africa. Asia is expected to be the second largest contributor to this future growth, adding just over 750 million people between 2017 and 2050".
Countries expected to decrease in population due to low fertility include Bulgaria, Croatia, Latvia, Lithuania, Poland, Republic of Moldova, Romania, Serbia, Ukraine and the United States Virgin Islands.
In terms of net migration, which describes the difference between the number of immigrants (those who arrive in a country) and the number of emigrants (those who leave a country), it is estimated that between 2015 and 2050 the main net receivers of international migrants will continue to be the United States of America, Germany, Canada, the United Kingdom, Australia and the Russian Federation. It is projected that these countries will receive more than 100,000 migrants.
With the continuation of migration, questions arise concerning how the language barrier can be overcome and how speakers of other languages can adequately access, and gain benefit from the support that is available to them and contribute, in line with their potential, to their new society and country.
The educational outcomes of the young, a quarter of the world's population, remains critical for our global society and the question of how to minimise the negative impact of transition from familiar to unfamiliar must be solved if we are to achieve inclusive and equitable quality education for all children.
Italy is our 11th migration hotspot. Children enter compulsory education from the age of 6 and begin with primary school which is known as Scuola Primaria or Scuola Elementare where they study for 5 years before entering into secondary education at the age of 11. Secondary education consists of two phases; the first phase being Scuola Media, middle School between the ages of 11-14. The second phase Scuola Superiore, high school, provides the option of a variety of school types that focus on the vocational or educational destination such as university, teacher training or the arts. This lasts for 5 years from age 14-19 and completing students achieve a high school diploma and, depending on results and entry requirements, can then progress to higher education or further vocational education.
The Italian Ministry of Education, Universities and Research provide a range of information about the Italian Education system.
www.zongonews.com / info@zongonews.com
Lesley Shepperson is Managing Director at Shepperson & Shepperson Consultants LTD
www.sheppersonandshepperson.co.uk