From Niels Bartels, ANA Travel Editor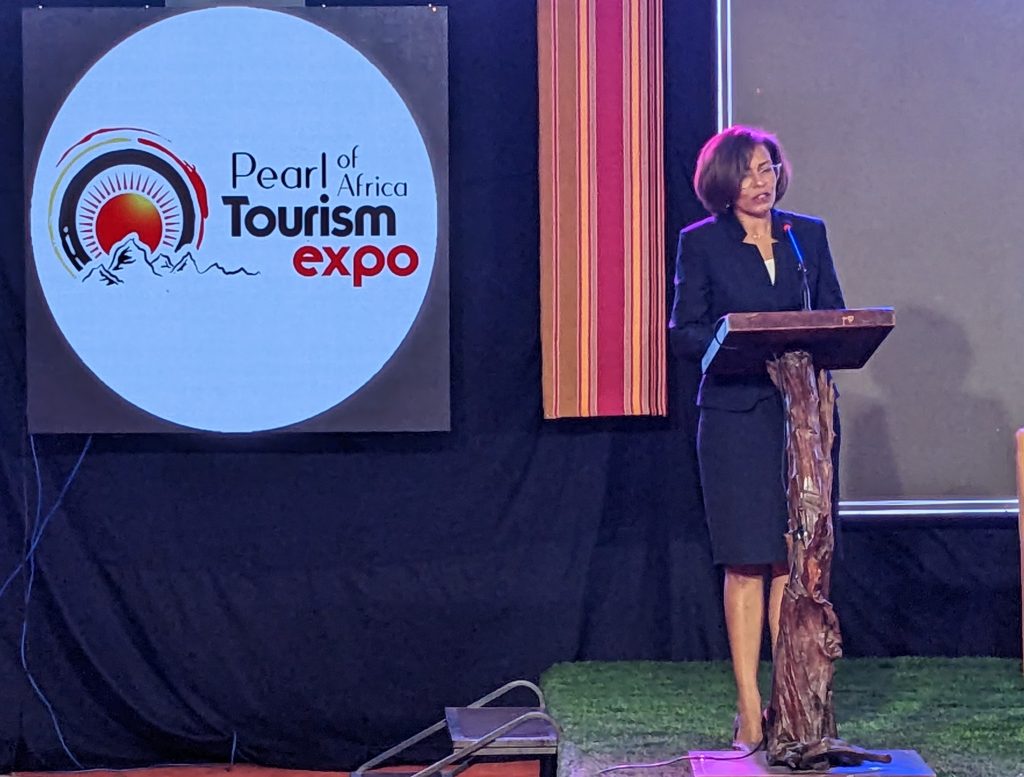 Kampala, 26 April 2023
The "POATE" Pearl of Africa Travel Expo kicked off today at the Commonwealth Resort Munyonyo, Kampala, Uganda.
The seventh in the series, this year's POATE returns as an onsite event since the last edition in 2020 due to the COVID-19 shut downs.
Organised under the auspices of the Uganda Tourism Board, the POATE is a gathering of MICE (Meetings, Incentives, Congresses and Events), Investors and Travel Trade Business executives.
The CEO of Uganda Tourism Board, Lilly Ajarova, stressed in her opening remarks that the new direction of POATE was "sustainability and Responsible tourism."
The goal, she said was to improve revenue and create employment in Uganda as well as generate economic benefits.
A total of around 100 invited hosted buyers are attending the event. They are from South Africa, Kenya, Nigeria, Rwanda, and Egypt.
Other hosted buyers came from the German speaking countries – Germany, Austria and Switzerland. The rest came from Italy, Spain and the United Kingdom.
At POATE 2023, Sports Tourism feature prominently as an event to be promoted in the future. One example was the Mount Rwenzori Half-Marathon which took place for the first time in September last year.
The Rwenzori Half-Marathon has been classified among the 30 world's best half marathons, according to the US outdoor wire.
In addition, Uganda would also be promoted as a destination for Golf Tourism.
Tourism in Uganda is gradually picking up again following the downfall due to COVID-19.
Tourist arrivals in 2019 which stood at 7.2 million dropped to 2.35 million in 2020. In 2021, total arrivals stood at 2.92 million and 2022 saw a slight increase to 4.95 million.
The goal was to get back to the numbers of Pre-Covid – that means 2019.
The opening ceremony was presented by Ugandan journalist Maurice Mugisha
Several Honourable ministers attended the event, amongst them was the Minister of Tourism, Wildlife and antiquities Hon Tom Butime and the Minister of State Balinduka Mugarra.
Photo: The CEO of Uganda Tourism Board Lilly Ajarova