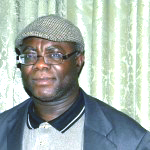 Following his dismissal as ANC Youth Leader, and the suspension of his membership from the ruling African National Congress, for his inordinate use of abusive and divisive rhetoric, I had intended on composing a follow-up article in order to congratulate the National Executive Committee (NEC) of the ANC for boldly standing up to this young schoolyard bully and proudly protecting the hard-won reputation and integrity of the party. Unfortunately, my busy academic and professional schedule prevented me from doing so.
At the time, though, I was of the now, in retrospect, grossly mistaken impression that, somehow, having risen from the grassroots, or lower rungs of the party, and diligently worked his way into the executive ranks of the ANC, Mr. Julius Malema would, by now, have appreciably understood something meaningful about the absolute need for humility and discipline, if he is to ever become the great national leader, possibly a future president of South Africa, that his actions and ambitions clearly seem to indicate.
At any rate, at the time of his suspension, the world was also told that Mr. Malema was busy either taking or preparing for a bar examination in order to qualify to practice law in the near future. This piece of information prompted me to convince myself, again rather erroneously, in retrospect, that Mr. Malema was quite a wise young man who tactically and strategically knew how to create avenues and buy time in order to firm up his leadership qualities unassailably.
Well, that was how misguidedly delighted I felt in my thoughts about the controversial young man until just this past weekend (12/17/11), we learned of the dismissed ANC Youth Leader's having attended the party's delegates' conference in his home province of Limpopo and barely managing to get himself elected a member of the ANC's provincial executive committee. That Mr. Malema placed a dismal 17th out of a total field of twenty candidates is clearly beside the point. What matters most, in this instance, is what ANC provincial secretary Soviet Lekganyane had to say about the legitimacy of the election of a man who had been effectively suspended from the party by a judicial committee established for the purpose by the ANC national executive as of just last month.
Anyway, in his response to the media, Mr. Lekganyane insisted that until Mr. Malema's appeal against his suspension had been fully heard and decided, the former ANC Youth Leader remained a bona fide member of the party who was endowed with all the privileges pertaining to such membership. In essence, what Mr. Lekganyane seems to be saying is that Mr. Malema needs to be treated almost as if he remains the ANC Youth Leader, and that, somehow, the decision of the NEC judicial committee to suspend him from both his executive post and general membership of the ANC had never occurred at all. We are also informed by a BBC reporter (See "ANC's Malema Elected to New Post" 12/22/11) that the man who intemperately called for a regime change in neighboring Botswana intends to use his newly acquired position as a beachhead to launch massive sorties against his former boss and chief patron, President Jacob Zuma, in order to possibly guarantee the latter's replacement by Vice-President Kgalema Motlanthe at the party national conference next year.
Mr. Lekganyane, the Limpopo provincial secretary of the ANC, has not told the world what would happen should Mr. Malema's pending appeal of his suspension from the ANC fall through, as is highly likely to become the reality. Still, the most relevant question to ask here is whether in deciding to allow Mr. Malema to contest for a provincial executive position, the Limpopo movers and shakers had communicated with the party's national headquarters and received its assent or approval for the same. Whatever the correct answer may be, one thing is eerily certain: Julius Malema is highly unlikely to take his punishment lying down.
Kwame Okoampa-Ahoofe, Jr., Ph.D., is Associate Professor of English, Journalism and Creative Writing at Nassau Community College of the State University of New York, Garden City. He is Director of The Sintim-Aboagye Center for Politics and Culture and author of "Sounds of Sirens: Essays in African Politics and Culture" (iUniverse.com, 2004).
E-mail: okoampaahoofe@optimum.net
The opinions expressed are the author's and do not necessarily reflect the views or have the endorsement of the Editorial Board of www.africanewsanalysis.com