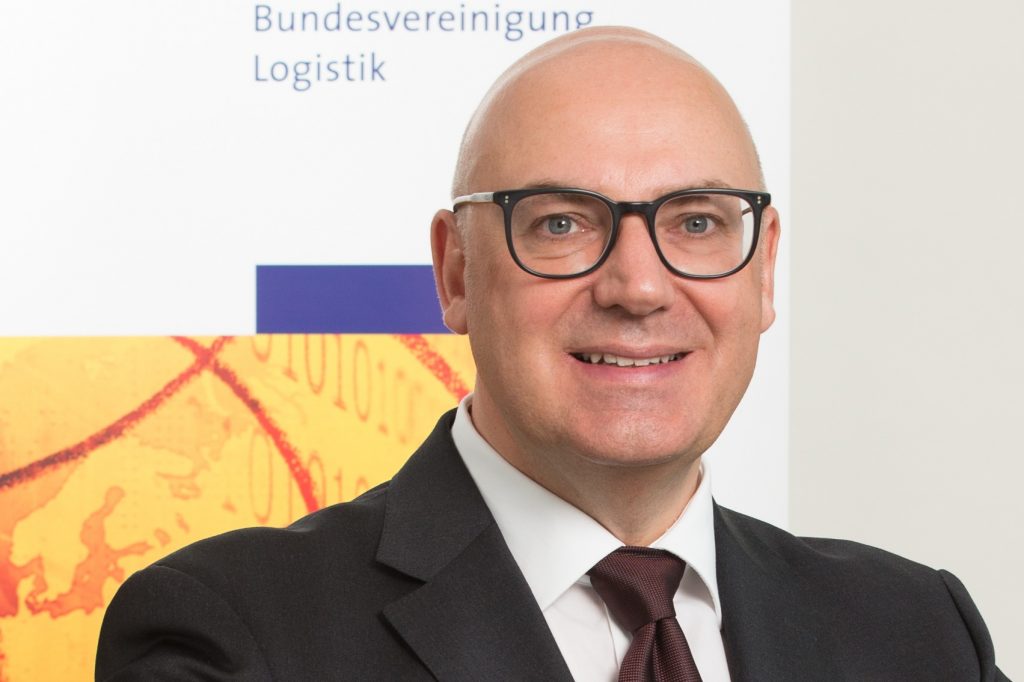 Federal President Dr. Frank-Walter Steinmeier has awarded Prof. Dr.-Ing. Raimund Klinkner the Cross of Merit on Ribbon of the Order of Merit of the Federal Republic of Germany. The manager and entrepreneur is being honoured in particular for his manifold services to the logistics sector.
From 2007 to 2017, Klinkner was an honorary chairman of the board of the non-profit Federal Association of Logistics (BVL) and during this time he did everything in his power to promote the reputation and further development of logistics.
He works at the interface between business and science, production and logistics – and uses his diverse knowledge and contacts to provide impulses and bring experts in logistics and supply chain management into contact with each other – in Germany and internationally. He has always paid particular attention to the work of young talents. For 20 years he taught as an honorary professor in the logistics department of the TU Berlin and in 2008 he established the BVL Campus with the German Foreign Trade and Transport Academy and a diverse seminar area under the umbrella of the BVL
When Klinkner relinquished his position as chairman of the BVL board of directors at the end of 2017 after having reached the longest possible term of office according to the statutes, he was looking back on a highly successful management of the association – and had already set his sights on new honorary tasks. Today, he is Chairman of the Presidium of the German Transport Forum – and continues to have close ties with BVL as Honorary Chairman.
"Raimund Klinkner has been involved for many years on the BVL platform for the system-relevant economic sector of logistics. On behalf of the Executive Board and all the committees, I would like to extend my sincere congratulations on being awarded the Federal Cross of Merit," says Prof. Dr.-Ing. Thomas Wimmer, the current Chairman of the BVL Executive Board.
About BVL
The Bundesvereinigung Logistik (BVL) e. V., founded in 1978, is a non-profit, neutral, and predominantly voluntary organisation. As a platform for managers of logistics in industry, trade, and services, for scientists and students, it now has around 11,300 members and forms a bridge between business and science. It is a podium for the national and international exchange of ideas between managers from logistics and supply chain management.