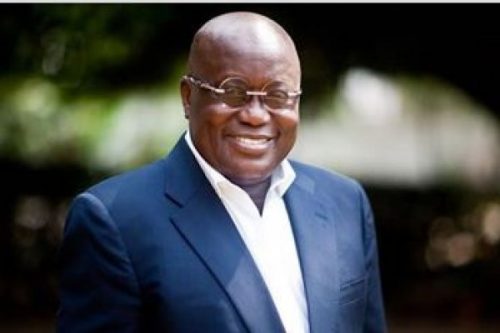 Ghanaian President Nana Addo Dankwa Akufo-Addo will address the German-Ghanaian Business Forum in the German capital, Berlin on Wednesday, February 28th, ANA-ZongoNews TV & Radio can confirm.
Organized jointly by AHK and Konrad-Adenauer-Stiftung (KAS) Ghana, the forum will showcase Ghana as one of the most accessible markets in sub-Saharan Africa.
According to the organizers, the West African country is regarded as an entry-level market for German small and medium-sized enterprises (SMEs), which do not yet have any African experience.
They stressed that although Ghana has a manageable market with just under 29 million inhabitants, in 2016 the country was the fifth most important market in sub-Saharan Africa for German exporters, with an export volume of 303 million euros to South Africa, Nigeria, Ethiopia and Kenya.
After a temporary dip in growth, Ghana was expected to grow by 5.9 percent in 2017, making it one of the ten fastest-growing markets on the continent. The International Monetary Fund (IMF) even expects growth of 8.9 percent for 2018.
On the occasion of the visit to Germany by Ghanaian President Nana Addo Dankwa Akufo-Addo, the German-Ghanaian economy will take centre-stage within the premises of  the German Chamber of Industry and Commerce (DIHK) in Berlin.
The English-speaking conference is organized by DIHK, the Africa Association of German Business e. V. (AV) and the Konrad-Adenauer-Stiftung (KAS) together with the delegation of the German economy in Ghana and the Federation of German Industry (BDI) as well as the Federation of Wholesale, Foreign Trade and Services (BGA). Brigitte Zypries, Federal Minister for Economic Affairs and Energy, is also expected to attend the conference.