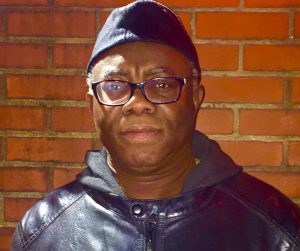 Ms. Eva Mensah says that she has forgiven the woman who caned her in the palm of her hand in front of her own pupils. But the painful scars of the humiliation she suffered being caned in front of her second-grade (or class two) pupils is likely to linger for a long time to come. Perhaps her caning by Ms. Enyonam Afi Amefugah would linger in her memory for the rest of her life. It is a story that I have been trying to wrap my head around with little success. Ms. Amefugah is the Western Regional Director of Education (See "Education Director Who Caned Teacher Apologizes" DailyGuideAfrica.com /Ghanaweb.com 4/10/17).
That elementary school teaching is easily the most thankless job in the country can scarcely be gainsaid. Hitherto, it was not uncommon for teachers to go without their paychecks for months on end, and yet be expected by a dead-beat government to work around the clock. The story is told that one morning, not too long ago, Ms. Amefugah was driving past Well-Road Methodist School, in the Sekondi-Takoradi metropolis, when she sighted the second-grade teacher in what appeared to be Ms. Mensah's early-morning caning of her pupils. Ms. Amefugah, who is described as rabidly averse to corporal punishment, veered off the road and stopped in front of the school building. She walked up to Ms. Mensah and rudely demanded to know precisely what she was doing to the child, to which their teacher responded that she was only playing with her young charges. Not the least bit amused, Ms. Amefugah then, reportedly, snatched the cane from Ms. Mensah and asked her to open her palms, whereupon the former delivered several strokes of the cane to the innocent amusement of the mostly 7-year-old pupils.
Ms. Amefugah, who has since apologized for humiliating the young educator, claiming that she was acting in her capacity as a mother, and not as an educational administrator, must not be lightly let off the hook. She needs to be invited in by Minister of Education Dr. Matthew Opoku-Prempeh, and be given a good dressing down. Possibly, she may need to be asked to enroll in an anger-management class at one of the local universities and be suspended from her job until she can guarantee that she intends to be of good moral behavior.
What makes this incident undoubtedly disturbing, is the fact that contrary to protocol, Ms. Amefugah had boorishly used her superior rank to both intimidate and embarrass Ms. Mensah, without first referring the matter to the young teacher's supervisor or immediate boss, or the headteacher of the Well-Road Methodist Primary School, which she has since admitted she ought to have done as a first step. Ms. Amefugah also admits that she first ought to have ascertained the rules guiding the application of corporal punishment in the school.
What the foregoing points to, on the part of Ms. Amefugah, is the regional education director's level of gross professional incompetence, and this coming from somebody who could well become the country's director of education is simply unacceptable. I am almost inclined towards demanding the outright demotion of Ms. Amefugah, but perhaps that may be too harsh. However one looks at this picture, it is nothing short of irredeemably ugly. For instance, since when did it become legitimate for any mother to administer corporal punishment to any teacher who has done the same to her child?
If she felt so strongly about Ms. Mensah's decision to whip the several boys who were late to class on an examination day and, according to their teacher, were bereft of any tangible excuse for their tardiness, Ms. Amefugah could promptly have referred the matter to the headteacher, rather than taking matters into her own hands.
*Visit my blog at: kwameokoampaahoofe.wordpress.com  Ghanaffairs
He opinions expressed are the author's and do not necessarily reflect the views or have the endorsement of the Editorial Board of www.africanewsanalysis.com and www.zongonews.com
Merken