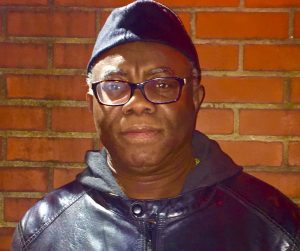 You see, the Trokosi Nationalist Cynics know that they cannot win the argument on the seemingly intractable question of tribalism, especially how the latter cultural orientation seriously militates against the dogged pursuit of a salutary democratic tradition in the country; and so they insolently resort to what they do best: take potshots at the man they most love to hate, namely, President-Elect Addo Dankwa Akufo-Addo.
In an article sophistically captioned "Election 2016 and Ghana's March Towards a Liberal Democratic Tradition" (Modernghana.com 1/1/17), the author, who shall remain nameless, at least in this piece, quizzically promises that should Nana Akufo-Addo succeed in improving ethnic relations, especially between the country's Akan ethnic majority and their Ewe neighbors and compatriots, as well as the country's economy, I presume, the writer and his ilk would "forgive" Ghana's former Attorney-General and Minister of Justice for "his missing law certificate."
Now, these are the sort of fighting words that have brought otherwise peacefully coexisting neighbors to the brink of a full-scale war. It is also quite obvious that the writer is one of those pathological "Kpegahist" breed of human carcinogens who find it traumatically impossible to accept the fact that when it comes to first-rate legal praxis, President-Elect Akufo-Addo has only a handful of peers or coequals among practitioners of his generation. But, of course, this is a problem that is uniquely their own, and one which we may never be able to cure them of – not that we have any desire, whatsoever, to doing so – and must therefore leave these moral reprobates and congenitally uncouth morons to live and die by the same.
But what is criminally amusing about these Kpegahist Trokosi Nationalist Scumbags, is the patently vacuous assertion that, somehow, Nana Akufo-Addo clinched his landslide presidential-election victory purely by default, or the mere need by the overwhelming majority of Ghanaian voters for change. The author of the afore-referenced article also has the chutzpah to self-righteously claim that the 2016 Presidential-Election winner has not achieved anything remarkable as a politician or statesman to commend him to legitimate residency at the Flagstaff House. And so, perhaps, it may be in order to apprise him of a few of what most Ghanaians already know about the achievements of the man the Kpegahist Trokosi Nationalists so love to hate.
Well, for instance, according to former President John Agyekum-Kufuor, it was Nana Akufo-Addo, and not our lame-duck President John Dramani Mahama, who introduced the first cellphone company into the country, even when the former New Patriotic Party's Member of Parliament for Akyem-Abuakwa-South was not the Trade Minister of Ghana. But even more significant must be highlighted the fact that the Repeal of the Criminal Libel Law, which has enabled the Trokosi Nationalist Hate-Mongers to character-assassinate Nana Akufo-Addo and get away with the same, was singularly drafted and passed into law by this one Akan personality whom these Anlo-Ewe rascals love to hate.
Akufo-Addo has also been actively engaged in precisely the sort of political activism which has made it possible for the author of the article captioned "Election 2016 and Ghana's March Towards a Liberal Democratic Tradition" to be able to discuss the same vis-à-vis Ghana's Fourth Republican political culture. And so in decidedly every sense of the expression, President-Elect Akufo-Addo has earned his keep.
I also resent the idea that, somehow, when the Akan-majority populace of the country votes to protect their own best interests, instead of nihilistically delivering their mandate to ethnic chauvinist politicians who make the impugnation of their common sense and integrity their electioneering campaign's rallying cry or mantra, then, somehow, the validity and credibility of a neoliberal democratic Ghanaian "tradition" is being seriously undermined. What kind of insufferable arrogance is this? A Kpegahist-Trokosi brand of arrogance, of course!
*Visit my blog at: kwameokoampaahoofe.wordpress.com  Ghanaffairs
The opinions expressed are the author's and do not necessarily reflect the views or have the endorsement of the Editorial Board of www.africanewsanalysis.com, www.wapsfeatures.wordpress.com