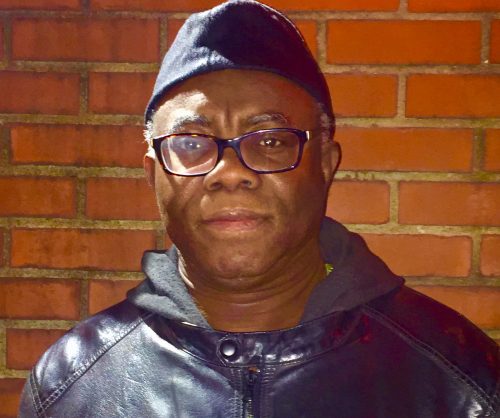 Generally, we respect our Muslim brothers and sisters in much the same way that we respect ourselves and our non-negotiable Christian Faith. But under absolutely no circumstances are we, the 75-percent of the Christian Ghanaian majority population going to sit duck and take dictation or marching orders from our 17-percent Muslim brothers, mostly, and sisters regarding the fact of whether we have a right to construct a National Cathedral anywhere we choose to legally worship, dignify and glorify our Christian God in this land of our birth.
This counter-warning has become necessary in view of the thinly veiled threat contained in an article authored by a Mr. Oli Rahman. I take the stereotypical liberty, here, of facilely assuming that, indeed, Oli Rahman is the name of a man. Now, if our Muslim brothers and sisters – at least the presumptuous ones among them – force us to it, we may be left with absolutely no choice, whatsoever, than to arm ourselves and become militarized in a way they would, belatedly, wish they had not provoked by their insufferably obscene and blasphemous attempt to circumscribe the way and manner in which we choose to conduct ourselves in our Christian-majority country.
Our National Anthem says: "God Bless Our Homeland Ghana." So, our Muslim brothers and sisters should be left with absolutely no doubt about the religious leaning or orientation of our country and our civilization, our official declaration of national secularity notwithstanding. We must also bluntly let it be known to these would-be disturbers of our public peace that we are fully aware of the fact that a remarkable percentage of our Muslim brothers and sisters have absolutely no autochthonous or indigenous history in Ghana; and they had better be cautioned against any indiscreet attempt to push the rest of us beyond the brink of our patience or tolerance level. Our National Cathedral will be built come rain or shine, just as about four years ago, then-President John Dramani Mahama reportedly collaborated with the Turkish government, rather illegally and unconstitutionally, to undertake the construction of a 10,000-seating capacity Central Mosque in the Kanda area of Accra.
According to the reliable Muslim source cited in the preceding parenthesis, the partners/participants in the project are as follows: Office of Ghana's National Chief Imam; the Presidency of Religious Affairs of the Republic of Turkey; the Turkey-based Human Development International (HUDAI); the Ghana Friendship and Solidarity Association (GANADER), a local Turkish non-governmental organization; and, of course, the erstwhile Mahama-led government of the National Democratic Congress (NDC). We should not be the least bit surprised if it should turn out that part of the desperate struggle of the democratically ousted Mr. John Dramani Mahama's allegedly "Allah-inspired" bid to regaining his old job and his so-called "unfinished business" is about his promised completion of the Kanda Central Mosque. Obviously, completing the Kanda Mosque with the criminal and unconstitutional assistance of the Turkish government is his Faustian Pact with "Allah." Read "Allah" here as the Gonja boy's own ego trip.
At any rate, why is Mr. Oli Rahman not bold enough to let the rest of us bona fide Ghanaian citizens in on the inescapable fact that he is lying through his "goro"-discolored teeth, when he so scandalously claims that absolutely no foreign government has been involved in the massive and multiple construction of Mosques all over our land? We even have the General-Secretary of the Council of Muslim Chiefs, Alhaji Billy Bramah, inform us with smug self-assurance that the walls of the Kanda Central Mosque which, when completed, would be equipped with a Clinic, an Administration Block, an Auditorium and a Conference Center, will also be completely covered with marbles specially imported from Turkey. We are also told that the architectural space of the Kanda Central Mosque will house a Teacher-Training College, Four Minarets or Towers; and a Senior High School.
Now, somebody tell me: Are we Ghanaian Christians not being threatened with a jihadist siege?
*Visit my blog at: kwameokoampaahoofe.wordpress.com  Ghanaffairs
The views expressed by this author remain solely their own and are not to be taken as the view of the Editorial Board of www.africanewsanalysis.com,  www.zongonews.com and ZongoNews Radio & TV