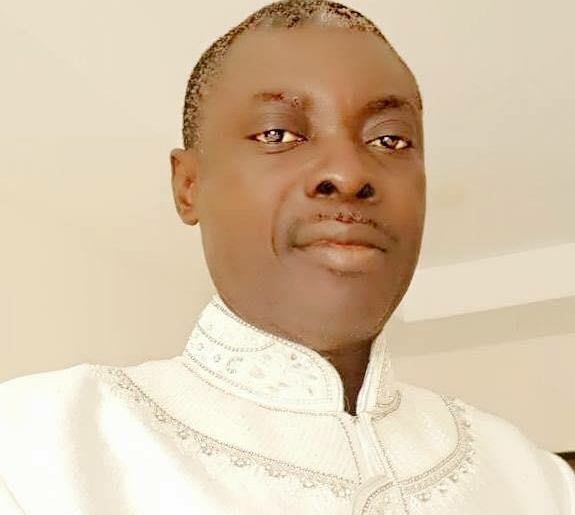 He calls himself Rev. Christian Kwabena Andrews, but his so-called prophetic pronouncements reek of a person afflicted with an acute bout of dementia. If he cared to establish direct personal contact with the man for whom the so-called Osofo Kyiri Abosom is predicting massive defeat in the 2020 Presidential Election, he would learn from Ghana's former Attorney-General and Justice Minister that as far back as 2007, yours truly counseled Nana Addo Dankwa Akufo-Addo that if he won the 2008 Presidential Election, it would be perfectly in order for him to hand over the reins of democratic governance to his lambent-witted understudy or then running-mate and the now substantive Vice-President of the Democratic Republic of Ghana, to wit, Dr. Mahamudu Bawumia, who would by 2012 have learned the ropes adequately enough to be able to competently handle the intricate affairs of the land.
But, of course, as fate and his vicious and inveterate internal political enemies would have it, the mantle of the country's leadership would not befall the former John Agyekum-Kufuor-appointed Foreign Minister until December 7, 2016 (See "Resign Honorably Else You'll Be Disgraced in 2020 – Osofo Kyiri Abosom Tells Akufo-Addo" GhanaCrusader.com / Ghanaweb.com 8/4/19). I have also, in the past year, advised the President to stay on for another term, although I would rather that he took a well-deserved break, since he has absolutely nothing more to prove to anybody else, besides himself, even long before Nana Addo Dankwa Akufo-Addo acceded to the presidency. He had few peers on the Ghanaian political landscape and in Ghanaian political culture, even long before he succeeded to the presidency. I have advised him to hang on for another term, if he really wants to ensure the hands-down nomination of Vice-President Bawumia for the 2024 Presidential Election, because the party's internal railroaders and Quislings are still hard at work and fairly more formidable than I had expected, following the Akufo-Addo/Bawumia landslide victory in the 2016 Presidential Election. Doing another term would also help build up the political vita/resumé of Vice-President Bawumia beyond contest. And so far, I firmly believe that we are on the right track.
You see, the problem with overambitious mentally retarded and mentally ill false prophets like the so-called Osofo Kyiri Abosom is the fact that their sort of self-serving "prophecies" are outrageously not based on common sense and the systematic analysis of the political climate and the performance record of the man whom they would rather have sit duck on the sidelines, while the worst and the basest of leadership material among an otherwise great pool of talented Ghanaian leadership material unwisely sat duck and watched some youthful but grossly incompetent, kleptocratic megalomaniacs like President John Dramani Mahama literally take the country down the proverbial tubes, or what America's President Donald John Trump not very long ago described as "shitholes." I also don't know the academic and professional background of this so-called Rev. Christian Kwabena Andrews, but he definitely does not come off to me as somebody with the sort of rigorous academic and professional preparation as the Ancient Jewish Prophets, that is routinely required of clergymen and women of such mainline churches as the Catholics, the Methodists, the Presbyterians and even some of our latter-day charismatic and Pentecostal churches.
And, indeed, if this woefully misguided political upstart calling himself a prophetic messenger of God, or Divine Providence, cared to read some of the biographical writings on the life of Jesus Christ, he would have learned to his diffident or disarming surprise that the great and legendary religious leader whom he claims to follow was no cheap political scam-artist like the platoons of barely literate scam-artists these days roaming the length and breadth of our country, selling the liturgical equivalent of snake-oil medicines. You see, I wish the laws of our land permitted us to introduce the same level of religious discipline that has, today, made a hitherto culturally and morally primitive war-torn country like Rwanda, for one striking example, the sort of enviable beacon of the African continent that the latter is today.
Not very long ago, for instance – and trust me, Dear Reader, he is the last Ghanaian leader that I would love to quote – former President Jerry John Rawlings was widely reported by the media to have stated that "Every pastor of any church in Ghana who does not have a regular 9-to-5 job must be a thief." Mr. Rawlings was further reported to have elaborated on his assertion by pointing to the fact that Jesus Christ himself was a carpenter, just like his father, Joseph, while every one of his apostles had jobs, like Simon Peter, who was widely known in his community to be a very successful fisherman. It is clearly nigh time for progressive-minded Ghanaians to band together and run some of these clerical charlatans and "bunk-heads," my profound apologies to the legendary Mr. Robert Nesta Marley (aka Bob Marley), feasting on the emotions of vulnerable and weak-minded Ghanaian citizens out of town.
*Visit my blog at: kwameokoampaahoofe.wordpress.com Ghanaffairs