The Secretary-General of the Organization of Islamic Cooperation (OIC), H.E. Hissein Brahim Taha, dispatched an Election Observation Mission (EOM) to the Republic of Kazakhstan to observe the early Parliamentary Elections, held on 19 March 2023.

In the framework of its activities, the Mission visited polling stations and observed voting in Astana and its suburbs. 
It noted with deep satisfaction that the elections were conducted in an open, peaceful, transparent and orderly manner in conformity with the Kazakh electoral law as well as with the internationally accepted norms.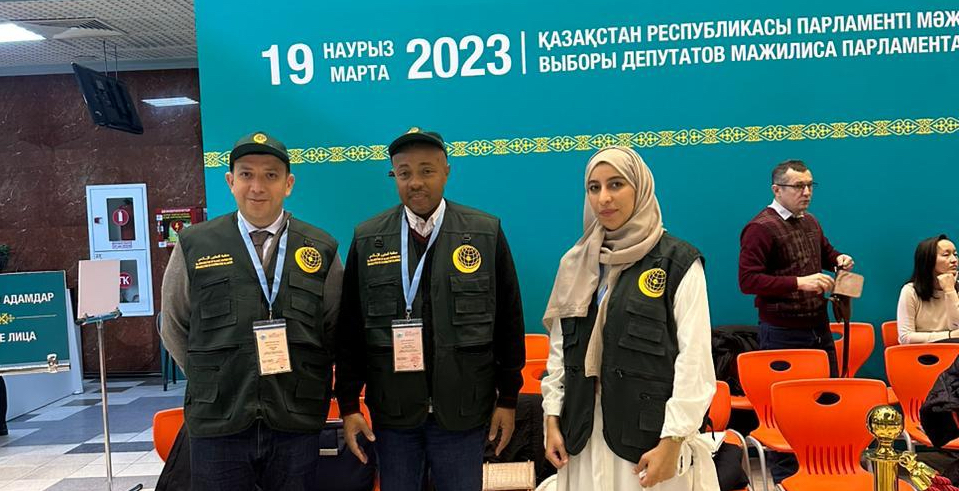 In this regard, H.E. Hissein Brahim Taha, the Secretary-General of the OIC, congratulated the people and the Government of the Republic of Kazakhstan on the successful conduct of these elections and commended the sense of maturity and responsibility demonstrated by the people of Kazakhstan throughout this process, thus living up to their aspiration for democracy and good governance. 

The OIC Secretary-General is confident that the success of the 2023 early Parliamentary Elections in the Republic of Kazakhstan will further contribute to strengthening democratic practices and institutions towards further development and prosperity of the country and its people.