By Dr AbdelGadir Warsama, Legal Counsel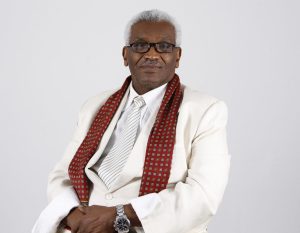 Most days, there are big attractive ads in newspapers calling potential investors for investments in certain Funds. The ads are normally from banks, investment or retail companies and the like. Such ads give rise to certain queries. What is the meaning of this and particularly, what are investment Funds? Is it safe to give one's money? What are the differences between this particular Fund and others?
Investment Funds, pension Funds, unit trusts, trust portfolio and son on … are almost of the same legal nature, and they embody the main characteristics with some differences regarding the details that are particularly tailored for each Fund or unit. As a matter of fact, and law sometimes, stock markets encourage investment in such Funds or units because they represent a type of collective investment. Collective investment, being in securities or commodities, is welcomed because it attracts new investors and, also, tries to mitigate or counter risks that could happen in the market.
Investment Funds normally open-up new opportunities for small investors to invest in prime big projects in which they cannot afford to invest by themselves because much money is needed for investment in such projects. This process achieves a profound effect through educating people to invest in securities and stocks even though they do not have big amounts of money; this is because the door is open for both big and small amounts. Generally speaking, individuals or institutions could indulge in investment in securities or commodities by themselves and directly by buying and selling to and from each other. This individualistic approach is in fact the common practice in markets. However, for certain reasons, besides the lack of money, collective investment approach is welcomed and given a chance to take a slice of the cake. In collective investment, the investor is not involved directly in investment decisions or investment policies because the Fund or the unit director takes the decision on his behalf.
This director, takes the decision that suits the Fund or the Unit and such decision is not necessarily always to the satisfaction of investors who have joined the Investment. This should not be taken to mean the director or the Fund or the Unit will act in jeopardy to the interests of investors. Due to such and other factors, including the special nature of collective investment, the Regulatory Authorities should set special standards and rules regarding licensing requirements and the regulation of those who apply or wish to operate collective investment schemes in whatever form they are operating being Investment Funds or Pension Funds or Societies or otherwise.
This is a pivotal point because such Funds are entrusted to manage third parties money and assets and therefore, they should be trustworthy and able to meet the trust vested on them by the investors and the concerned Authorities. Regulatory Systems should clearly provide for clear-cut rules governing the legal form of the Fund or the unit, the necessary accountability and the legal structure of the collective investment schemes.
Rules and procedures should be adopted and followed, with particular reference to the segregation and protection of client assets from the assets of the Fund or Trust. Each individual investor, within the group, shall be able at any time to know how much he is holding in this name, and how much he can take home in case there are any profits etc.
Laws should clearly provide for disclosure requirements that are necessary to evaluate the suitability of each collective scheme for each particular investor, and the value of the investor's interest in the scheme. Regulations should always ensure that there is a proper and disclosed basis for asset valuation, pricing and redemption of units in a collective investment scheme in whatever form it takes. Directors entrusted to manage investment Funds shall have minimum professional standard, experience and know-how should be mandatory in all cases whatsoever. Good reputation and follow-up for the concerned codes of ethics should be of paramount importance. To safeguard the interests of investors and to give them the required shield of protection, Regulatory Authorities are advised not to allow such type of collective investment unless undertaken by able and capable institutions that are known widely to take such investments. Reference to able institutions should be taken to mean those institutions are always having the sufficient required paid-capital, reserves and net worth.
Regulatory Authorities should, also, make sure that the contracts signed between the Funds and potential investors are clear and free from unnecessary ambiguities that could harm investors because, as we have mentioned above, those investors mainly rely on the trust bond that links them with the Fund and his director. This trust bond constitutes a cornerstone in the relationship between the contracting parties and should always be maintained. In case, the investment Fund or Unit Trust, holds many portfolios it should be provided that each portfolio is separate and identified from others. The separation should include accounts, capital & policies laid by the management. Moreover, it should be known that all applicable or specified information that is furnished to investors, and other related parties, is completely accurate, true, and complete in every material respect. All is needed to protect investors.