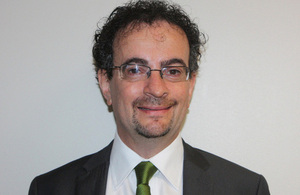 The British High Commissioner to Ghana Jon Benjamin has said he has no personal interest in the domestic politics of Ghana as is being speculated by some people.
According to him, his only desire has been to see Ghana prosper in its developmental Agenda.
Speaking at a forum organised by policy think tank – IMANI Ghana – Thursday, Benjamin said suspicions that he may harbour sympathies for a political party or the other are baseless.
"Let me say and state unambiguously for the record that the British government, the British High commission and I, myself, are entirely neutral, politically, as regards Ghana's domestic politics".
He added: "It is for the people of Ghana and the people of Ghana alone, to decide through periodic elections, who should govern them. The British government celebrates Ghanaian democracy which has so much to teach others in the region. We will work happily with whichever government and leadership Ghanaian democracy produces at any given moment".
"So if anyone wants to say that we are siding with any party or the other, they will get a short drift from us. We don't and we won't. Please don't prey us in aid for domestic party political point scoring; that is simply not a game we are getting involved in," he stated.
He said his objective has been to ensure that the assistance offered by the UK to Ghana are put to good use.
Benjamin has come under attack from some government officials following a statement from his mission denying any collaboration with the Ghanaian authorities in the recent cocaine bust in the UK involving a Ghanaian lady, Nayele Ametefeh.