Are there no sensible credible professional, well-trained military officer in the Ghana Army anymore?
The killings that took place at Ejura in the Ashanti Region of Ghana is tantamount to a terrorist action carried out by some members of the Ghana Armed Forces whose commander in Chief is President Nana Addo Dankwa Akufo-Addo.
Ghana under President Nana Akufo-Addo is on the brink giving the way and manner the Ghana Armed Forces are behaving and operating like a well-armed terror organization and killing their own citizens.
How can a well-trained professional army point their lethal weapons and open fire with live ammunition on unarmed civilians who are citizens of their country? Even terrorist organizations do not operate this way.
Why would a well-trained armed force train their leathal weapons on peaceful demonstrators?
Well-trained professional army have Rules of Engagement. There are Rules governing Armed Conflict; that is, conflict between two opposing forces. Unarmed civilians do not pose any threat to fully armed soldiers.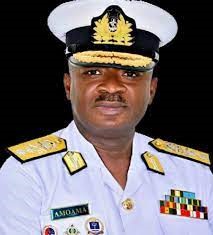 The entire military high command in Ghana will be held accountable for the cold-blooded murder of citizens of Ghana under Akufo-Addo.
The following officers of the Ghana Army High Command will be looked for and tried at the appropriate time. It does not matter how long it takes.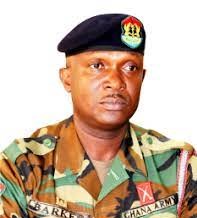 The Officers are:
Vice Admiral Seth Amoama, Chief of the Defence Staff, Major General Thomas Oppong-Peprah, Chief of Army Staff,  Rear Admiral Issah Yakubu,  Chief of Staff of the Ghana Armed Forces, Air Vice Marshall Frank Hanson, Chief of Ghana Air Staff, Chief Warrant Officer Barker Kwame Ramous, Forces Sergeant Major.
The buck stops with the above-mentioned Officers of the Ghana Armed Forces for all the military killings going on in Ghana under the Presidency of Nana Addo Dankwa Akufo-Addo.