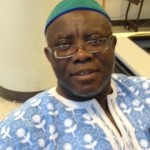 Prof. Henrietta Mensa-Bonsu may well be the Nana Yaa Asantewaa, the immortalized Obaabarima, of our time. At a lecture hosted under the auspices of the Alumni Lecture Series of the University of Ghana, the Director of the Legon Center for International Affairs and Diplomacy was reported to have caustically lambasted the African Union (AU) for looking on passively while African dictators frivoled with the lives and destinies of their peoples (See " 'African Union Fails Africa' " Daily Guide / Ghanaweb.com 10/25/14).
Such Odyssean failure begins to make sense, once one learns that the major funders and donors of the erstwhile Organization of African Unity (OAU) are Libya, Algeria, Nigeria and South Africa. The first two North African countries have been effective and absolute military dictatorships ever since anybody can remember. Nigerian democracy verges between sheer anarchy and brutal intimidation, having been dominated by retired strongmen and their largely bumbling civilian political sidekicks. And like most of the emergent and fledgling democracies on the continent, South Africa is confronted with its own set of daunting domestic problems dating from the racist Apartheid era.
In other words, the caliber of the administrators of the African Union can only be expected to be as effective as the political cultures of its key national funders. What makes Prof. Mensa-Bonsu's lecture a gem of its kind in recent years, is its no-holds-barred exposure of such regressive tyrants and dictators as Zimbabwe's President Robert Mugabe, whose young wife is presently preparing to replace her nonagenarian husband, after 34 years of Mr. Mugabe's ham-fisted one-party dictatorship.
I was particularly impressed by Prof. Mensa-Bonsu's take on the at once odious and extortionate Blaise Campaore regime in Burkina Faso, Ghana's immediate northern neighbor who has virtually become a sacred cow in the discourse of many a Ghanaian political scientist or scholar. Indeed, the critical spotlight, when it comes to discussions of dictatorial regimes in the West African sub-region, has invariably been focused on Gambia's President Yahya Jammeh, perhaps obviously because the Gambia, being the smallest parcel of British colonial legacy, is also the safest to critically savage and readily get away with the same.
Prof. Mensa-Bonsu was also dead-on-target to carp the AU bureaucrats in Addis Ababa for pursuing a weak-kneed policy in the face of the catastrophic Ebola Virus epidemic. But, of course, such morally scandalous passivity is nothing new. The AU has always lacked the steely determination to confront the very problems for which its prime movers and shakers claim to have made its establishment a practical upgrade of the erstwhile Organization of African Unity. Thus such emergency crises as Libya, Egypt, Ethiopia-Eritrea, Somalia, Democratic Republic of Congo, Madagascar, Western Sahara, Sudan, Gabon, Togo and Uganda, among a host of others, continue to fester and worsen.
Under the preceding circumstances, it can hardly be gainsaid that the savvily pragmatic political orientation of Dr. J. B. Danqah is still the more foresighted, while Mr. Nkrumah's pan-Africanist geopolitical imitation of the United States, where he had had his college education, remains decidedly illusory and a veritable pipe-dream. You see, what makes Dr. Danqah the greater and more foresighted of the two Ghanaian leaders is that unlike President Nkrumah, Dr. Danquah recognized the imperative, inescapable and logical need for postcolonial African nations to first establish viable institutional frameworks of national cohesion before presuming to take on the complex problem of continental African organic socioeconomic, cultural and political unification.
Contrary to what the Nkrumacrats would have the rest of the world believe, Dr. Danquah was never against the geopolitical unification of the African continent; he was simply more pragmatic and intellectually and emotionally mature enough to recognize the fact that one cannot sprint long before one has learned to crawl and walk. In sum, the African Union was rather scandalously and sophomorically rigged up for failure by leaders who were too pathologically naive and exuberant to reason critically and progressively.
The opinions expressed are the author's and do not necessarily reflect the views or have the endorsement of the Editorial Board of www.africanewsanalysis.com, www.africa-forum.net and www.wapsfeatures.wordpress.com