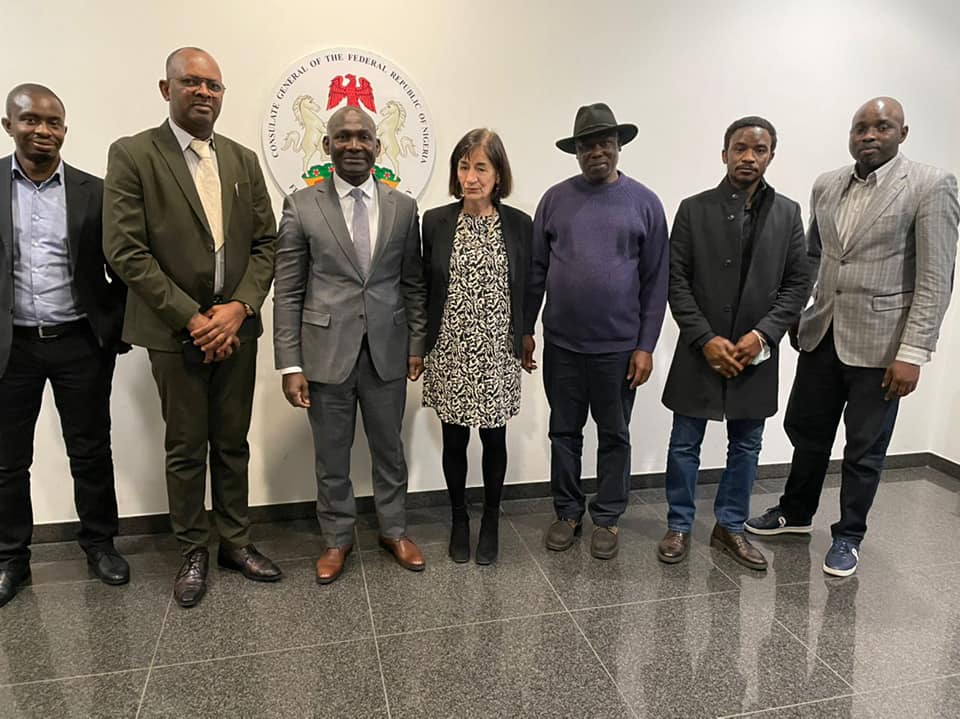 Ehizoya Golden Entertainment e.V team paid a courtesy call on the Consulate General of the Federal Republic of Nigeria in Frankfurt recently.
The visit was in respect of the upcoming Nollywood Film Festival Germany (NFFG), and Nollywood Europe Golden Awards (NEGA) events briefing.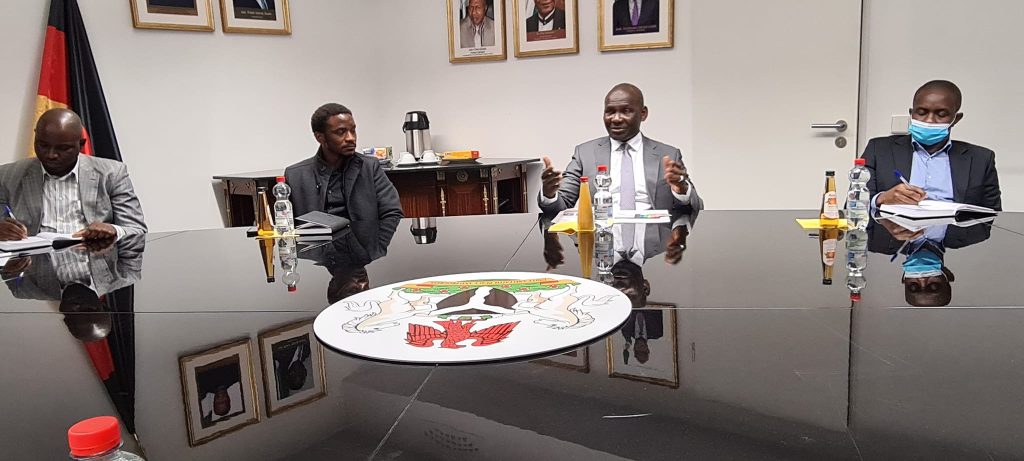 The Nollywood Film Festival is a viable platform designed for Nollywood (Nigerian/African) film makers to showcase their movies to Europeans and Nollywood fans in the Diaspora.
In addition to the main festival, the initor and Cultural Ambassador, Isaac Izoya has also added the Nollywood Europe Golden Awards (NEGA), a platform designed to honour Nollywood stakeholders, stars, comedians, musicians (both in Africa and in the Diaspora).
NEGA has been expanded to recognize the artistic bias of outstanding politicians, philanthropists and business men and women both in Africa and beyond but whose actions in the area of culture and the tourism sector, have directly or indirectly impacted upon Africans and other continent outside the scope of Africa countries and the Nigeria film industry in particular.