In his latest Covid-19 update to the nation, Nana Addo Dankwa Akufo-Addo painted a dire picture regarding the situation in the country.
This gives the Ghana Army High Command the opportunity to assist their Commander-In-Chief to confront the situation head-on.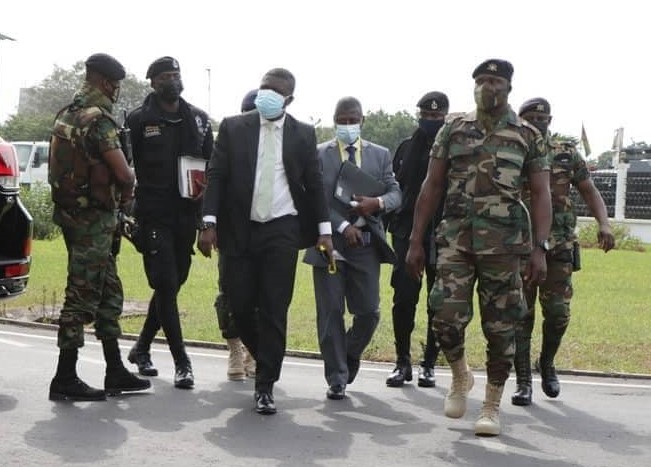 They should advise and seek permission from the Commander-In-Chief to order troops under them to perform the following tasks in the interest of the civilian population:
To deploy soldiers to provide assistance during the Corona pandemic and stop the men and women under their command from following lawyers as errand boys.
Soldiers would, among other things, man the Corona hotline, support senior citizens and the elderly in society, operate vaccination centres and mobile vaccination teams when, as Akufo-Addo said, vaccines become available in March, and the vaccination hotline.
In addition, soldiers would be deployed to nursing homes where they perform Corona rapid tests and other tasks and not run errands for lawyers.
In remote districts of their countries, soldiers help not least with contact tracing.
Diligent and civilised Commanders-In-Chief will not order troops under them to use lethal weapons on unarmed civilians in their countries.
And, when such orders are issued, diligent and responsible Members of the Army High Command will ignore such orders in the interest of their country.
According to the Ghana Health Service, Ghana records over 700 Covid-19 cases every day. This is very serious. The Ghana Army High Command must assist their Commander in Chief to fight this Coronavirus menace now confronting the country.