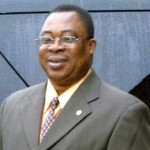 Folks, I have been assessing issues regarding all the demonstrations by pro-NPP organizations and others against the Mahama-led administration all these years. Despite these demonstrations, nothing shows that the government has bowed to the pressure being mounted on it to do things differently. Those organizing the street demonstrations have relented and are going about things as if they have no other means to effect any change than such actions. And a critical assessment of the forces behind such demonstrations reveals that it is the NPP that is stage-managing and teleguiding it all. Why are these Mahama loathers so daft? Can they not choose better means to influence the electorate and help us grow our democracy?
Let me be very blunt to say that the systemic problems militating against Ghana's development are not being solved because of many factors, particularly those based on the negative Ghanaian mentality and attitudes. You already know what the "pull-Him/Her-Down" syndrome entails. Beyond that is the pervasive tendency of dissembling—those openly criticizing corruption hiding behind smokescreens to perpetrate that very act. Corruption is everywhere and cannot be eradicated because it is the "in-thing".
Our politicians are enmeshed in it; our traditional leaders benefit from it (otherwise, why should there be chieftaincy and land disputes all over the place?); our public officials cannot survive without it; and those in private business cannot escape it because their private businesses intersect with public office holders who milk the system dry. No private entrepreneur can succeed without the support of the public sector, which is why collusion becomes attractive to deepen corruption.
Our country is still on its knees, not because those claiming to be its redeemers haven't had the chance to rule but because both the redeemers and the "destroyers" are united with a common agenda to fleece the system. We have had many governments over the years, none of which can be distinguished from the other and given credit for doing anything spectacular to make any difference.
In this 4th Republic, we have had both the NDC and NPP rule the country with nothing to draw any line between them except that the NDC has had a longer tenure. How Rawlings ruled Ghana is known. What Kufuor did couldn't reduce the Rawlings phenomenon to absurdity, which explains why the electorate twice rejected the NPP  and its Akufo-Addo at Elections 2008 and 2012 and will continue to do so for as long as they don't see anything drastically different coming from him and his cabal.
Within this context, then, it is clear that all the agitations being spearheaded by the NPP against the Mahama-led administration won't register anything commendable. We have been bugged by street demonstrations of all kinds ever since it became clear that the NPP couldn't prevail over the electorate to be put in power, Cast your mind back to all that happened when they lost Election 2008, which would be repeated when their sad fate was confirmed by the outcome of Election 2012.
They have refused to face reality and are expending energy and resources trying to force a river to flow upstream. That is why they have formed all kinds of associations and mushroom groupings with the sole aim of raising dust to destabilize the system. They have also chosen to infiltrate all identifiable civil society groupings to sow their see of discord therein just because they are not in power and want to use every satanic means to make the country ungovernable.
We saw what they did when they lost Election 2012, forming the "Let My Vote Count Alliance" to foment trouble. Then they shifted gear and passed the baton on to others such as Alliance for Accountable Governance (AFAG). There are many others that are not worth my bother because they cannot do anything to change the situation. It's just like a duck picking a bone in the presence of a dog. Why should the dog fret, knowing very well that all that the duck can do is to lick that bone and leave it for the dog to claim?
President Mahama was legitimately elected to rule Ghana and is doing so. No amount of intimidation, foul play in the political game, or empty threats will change the equation to favour his opponents. If they were wise, they would choose better weapons than street demonstrations to undermine him.
Here, then, comes my beef: What have all these Mahama loathers achieved so far through their street demonstrations and political waywardness? Nothing!!
Their inability to see things from a wider angle so they can refine their political machinery portrays them as desperate power seekers who will chafe, huff and puff for nothing. That is why I find it difficult to rationalize their persistent recourse to street demonstrations. The latest in their arid schemes is the street demonstration to be held by AFAG, which the police administration has authorized to be held tomorrow, November 12, under the theme "Aagbe Wor" (A Ga expression, meaning "They are killing us").
This is a throw-back to the useless demonstrations held by Akufo-Addo and his Alliance for Change in the 1990sw against Jerry Rawlings and his PNDC. Nothing fruitful resulted from such open displays of notoriety. Innocent lives of young Hogar and others were lost, which Akufo-Addo would unconscionably turn round to exploit as an act of his human rights activism. Yet, when 44 innocent Ghanaians were murdered by the beastly Yahaya Jameh regime in Gambia at the time that he was a high-ranking government official, he couldn't do anything to seek justice for the victims and their relatives.
Such a character is behind all the useless agitations going on. That is why he hasn't been appealing to the voters and won't. Can he not learn any useful lesson to use better means to reach out to the electorate? Why is he fixated on violent means to achieve his childhood ambition of becoming Ghana's President "at all costs"?
Folks, having monitored all the agitations against anything NDC in this 4th Republic, I can confidently say that what the NPP and its lackeys have chosen as their trump-card for seeking political power is laughable. These people are not politically sensitive or mature. They are constantly giving signals that they don't know how to do politics to be relevant to the Ghanaian cause.
I want to say at this point that their penchant for militancy will end up having the boomerang effect that will send them back to the political wilderness for a longer period than the 30 years that doomed them until Kufuor won political power in the 2000 run-off. The fact that the NPP couldn't go it alone at that time should even have alerted them to their moribund stage. Need I say more?
I want to conclude that all these demonstrations by the anti-Mahama elements haven't changed the situation. The government has dug in and not budged to their waywardness. They haven't in any way succeeded in changing the situation to their advantage despite all the heavy investments that they have made thereof. Until the government bows to their pressure, there is nothing to make me think that such open displays of rogue politics are worth anybody's bother.
Thanks to comments from Dan Botwe, MP for Okere, and the childishness of Gabby Otchere Darko, Dominic Ntiwul, and many others spearheading the NPP's political mischief, we know what their intricate network of anti-Ghana agenda is. They think they can destabilize the country to put themselves in power, forgetting that removing them from power is far easier than it will be for an NDC government. If they want to test it, let them try it!!
In truth, this 4th Republic is the brainchild of the NDC and will remain so. If the NPP people think otherwise, let them not go far. They should just find out why it is difficult for their loud-mouthed, empty braggarts who condemn everything about the 1992 Constitution and the parameters of the 4th Republic but cannot initiate any move to change the Constitution or to get Parliament to amend the Transitional Provisions. Cowards!!!
I history serves me right, let me say that the 1969 Constitution was tactically or strategically masterminded by the anti-Nkrumah elements to serve their purposes; but they didn't last in power because of the undeniable fact that they were (and still are) objectionable. They are an anathema to the true Ghanaian spirit. If you doubt it, just do some research on what they did to oppose everything progressive that the Great Osagyefo Dr. Kwame Nkrumah conceived and initiated. Had they had their own way, Ghana would have been more under-developed than it has been all these years. These are despicable characters not to be entertained anywhere. They are the gem destroying the Ghanaian nutrient!! So much for them for now. I shall revisit this aspect soon.
Let the AFAGs, Franklin Cudjoe and his IMANI-Ghana, other so-called civil society groupings, lackeys in the mass media, drooling and frustrated public servants, the unconscionable leaders of organized labour, and many others who think that they are not making it because President Mahama and his government have closed the doors to them go about politics the way they deem fit. In the end, they will remain where they are and chafe all the more.
If these self-righteous people were politically savvy, they would use better means to reach out to the electorate. Street demonstrations are the basest and won't help them. Oh, how I wish they would use better means to remove the NDC from power. Ghana deserves better than these political maladroits!!
I shall return…
E-mail: mjbokor@yahoo.com
Join me on Facebook at: http://www.facebook.com/mjkbokor to continue the conversation.
The opinions expressed are the author's and do not necessarily< reflect the views or have the endorsement of the Editorial Board of www.africanewsanalysis.com, www.africa-forum.net and www.wapsfeatures.wordpress.com