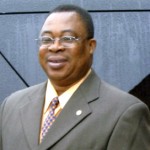 Folks, the world today isn't as safe as it used to be, especially with the proliferation of all kinds of terrorist organizations and pockets of malcontents who snatch every opportunity to register and confirm their notoriety. Daily reports of the carnage wreaked on countries by terrorists and such malcontents are alarming.
We in Ghana can congratulate ourselves for not being caught up in such carnage, even if internecine ethnic conflicts—bordering mostly on land and chieftaincy disputes—have endangered limb and property. We are far better than countries that have been ravaged by home-grown terrorists and others operating under the banner of dissatisfied political camps.
We have cherished peace and tranquility and ensured that even if we don't have what it takes to live our lives in decency, we can, at least, live in a safe and secure country. Armed robbery has been a major problem, but it seems to have been controlled, thanks to the vigilance of the security services.
We appreciate their hard work and wish that they will help stem the tide of arson (or fire outbreaks under suspicious circumstances) so the citizens can go about their daily activities without looking over their shoulders.
Personal security does it all. We are glad that our leaders have put in place structures to ensure their own personal security while working hard to secure limb and property in the system. That is why the ceremony that took place today at the Flagstaff House merits comment.
It has been reported that "an all-female contingent from the Ghana Armed Forces has taken over guard duties at the Flagstaff House under the command of Lieutenant Alice Anoe. This contingent has the responsibility of protecting the security of the President".
We are told that the change of guard at the presidency, initiated by President John Mahama in May 2013, rotates security duties among the three arms of the Ghana Armed Forces—the Army, Navy and the Airforce—and that the change is similar to what pertains at the Buckingham Palace in the United Kingdom.
The reports indicate that everything went well and that it is the 14th change of guard at the Flagstaff House since its inception in 2013. (See more at: http://www.myjoyonline.com/news/2015/January-7th/female-contingent-takes-over-guard-duties-at-presidency.php#sthash.FZ73p6w3.dpuf).
We congratulate all those responsible for this event and hope that everything will be done to ensure that providing personal security at the Presidency is taken beyond a mere publicity stunt.
We have history to guide us. I remember how much publicity the late Libyan leader (Muammar Qadhafy) generated with his contingent of female body guards, especially whenever he went on any foreign trip. His visit to parts of West Africa (including Ghana) that featured those female body guards and their public show of "prowess" attracted much public interest. In the long run, when the insurgency pushed him to the wall, no one knew how those female body guards did things to vanish into thin air. He died a hapless and helpless common man.
Our Ghanaian situation is far better and far different from the Libyan one under Qadhafy; and I don't want to be misconstrued as comparing apples to/with oranges. But the import is clear that anything verging on personal security at the seat of government needs a very serious, purposeful, and well-calculated approach. Those in charge should rise above pettiness and ensure that whatever they put in place is the best.
I welcome an all-female security apparatus for personal security at the Presidency, but I can't just keep quiet when there seems to be too much of the publicity stunt involved (as I can infer from this ceremony and its entailments). We trust that our women in the security services can do what their male counterparts are capable of doing; but we must also take caution. It is not everything men do that women can do, and vice versa. But what is "all-female" must have its own ramifications in this case, being an innovation.
I recall very well how the regular Ghanaian military establishment got peeved at the creation of the "President's Own (Body)Guards" network by the Great Osagyefo and used it as one of the grievances against Nkrumah. All over the world, we hear reports of Presidential Guards either doing things against or for the Presidency. It's all a matter of "privileging" of status and all that it entails. We must be careful.
In the first place, what motivated this scheme of "all-female" personal security at the Presidency? Who conceived this idea, and what is the objective? Personal security shouldn't be toyed with; and that is why I am raising my voice at this unexpected development. As for me, my mouth no be gun!!
On a lighter note, I hope President Mahama will enjoy his brief stay at Assin Senchem in the Central Region where he is expected to work on a cocoa farm owned by a young man, a move said to be aimed at encouraging the youth to venture into agribusiness.
Did he go there without the package of "largesse" from the Presidency so he can taste life as it is in the countryside? No potable water, no electricity, mosquito attacks, and many more? If not, then, he won't impress me or those who know why they can't live their lives in decency no matter what they do.
Using this brief experience on a cocoa farm as a means to encourage the youth to go into agribusiness is hollow. How can the youth go into agribusiness on-the-spur-of-the-moment? No structure to support their initiatives, no funds, nothing!!
I wish someone will tell us how this young cocoa farmer got to where he is today to attract the President's attention. How about the thousands of cocoa farmers elsewhere who have cried themselves hoarse over problems militating against their efforts to boost productivity? What is the government doing on a regional scale to solve problems in the cocoa (and other cash crop or food crop-producing sectors)?
For the President's "humbling experiences" to gain traction, they will need to be tied to a broader level; that is, for his government to prove that it is indeed committed to supporting farmers (commercial or peasant/subsistence) with much-needed input and favourable policies.
On this score, then, spending a day on a cocoa farm will pass off as a mere fad. Probably, someone has too much time and too little to do and has chosen to go this way for the sake of publicity. No practical value!! Hoodoo!!
I shall return…
E-mail: mjbokor@yahoo.com
Join me on Facebook at: http://www.facebook.com/mjkbokor to continue the conversation.
The opinions expressed are the author's and do not necessarily reflect the views or have the endorsement of the Editorial Board of www.africanewsanalysis.com, www.africa-forum.net and www.wapsfeatures.wordpress.com