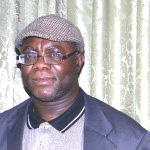 Mr. Jean Ping's harsh criticism of France for dropping arms to rebel forces fighting to oust the 42-year-old Gaddhafi regime is partly misplaced (See "Libya: AU Condemns French Arms Drop to Rebels" BBC-News: Africa 6/29/11). It is partly misplaced because Mr. Ping is quite accurate in observing that making assault weapons widely available could well create a Somali-type of situation of socio-cultural and geopolitical anomie.
Unfortunately, however, the African Union Commission which Mr. Ping heads has not been able to formulate any widely acceptable solution to the Libyan crisis, since the latter began in February this year. Rather, what we have is a so-called African Union Road Map which essentially provides for a cessation of hostilities while Col. Muammar El Gaddhafi continues to maintain his entrenched dictatorial grips – or stranglehold – on the Libyan people. No wonder the rebels have so far rebuffed this patently mischievous measure of appeasement and, instead, have intensified their determination to rid the country of the Monster-of-Tripoli.
In reality, Mr. Gaddhafi has equally, like France, caused a widespread distribution of ammunition throughout the country; and so even if France had not proceeded to drop arms to the rebels, a situation would have already been created by the Libyan strongman which may well lead to a Somali-type situation in the offing.
What needs to be stressed here, and one which does not appear to have been stressed well enough, is the fact that the African Union remains stuck in its neocolonialist position of adamantly and regressively refusing to accept the fact that the best solution for the Libyan crisis is to guarantee the immediate exit of Mr. Gaddhafi. It is this at once epic and scandalous failure on the part of the African Union leadership that is precipitously making a hitherto bad situation get even worse.
But then, one can hardly blame a largely nominal union more than half of whose leadership is composed of entrenched dictators like Mr. Gaddhafi who, by the way, was one of the first chairpersons of the supposedly reconstituted and reinvigorated erstwhile Organization of African Unity.
On the question of making assault weapons widely available in Libya and thus setting up the stage for a Somali-type situation, perhaps what needs to be highlighted is the proverbial law of karma – in other words, it is about time that the hot-headed former Libyan Air Force colonel who unconscionably supplied arms to yesteryear's rebels like Mr. Jerry John Rawlings, of Ghana, to guarantee the perennial destabilization of Ghana's then-fledgling democratic political culture, began to have a bitter taste of his own brew, as it were.
It is also rather embarrassingly vacuous for the AU Commission chief to warn that the continuous supply of munitions to the anti-Gaddhafi rebels by NATO members like France, may very well put Libya on the brink of civil war. To the latter cautionary note, the avid student of African politics is prompted to ask whether the present situation looks more like a Ramadan fiesta in the eyes of Mr. Ping and his associates in Addis Ababa. Needless to say, it is this farcical tendency to deny the obvious on the part of cynical African diplomats and leaders like the AU Commission chief that is causing further complication of the Libyan crisis and untold human suffering on the ground, as it were.
As to whether neighboring countries have every reason to worry about spillage, the fact of the matter is that over the decades, Mr. Gaddhafi has done more than enough mayhem to neighboring governments for any of them to worry about any act of contingency or a precipitation of the wholly and totally unknown. Of course, there are those leaders and governments whose proverbial bones may be threatening to rattle out of their bodies at the mere thought of a post-Gaddhafi Libya.
At this stage, it is absolutely of no moment whether one sides with Russia and China's claim that by dropping arms to the Libyan rebels, France's President Nicolas Sarkozy has flouted UN Resolution 1973, or with the United States which claims that UN Resolution 1973 actually authorizes NATO and/or a sympathetic international community to facilitate the emancipation and empowerment of Libyans from the flagrant clutches of a brutal dictatorship.
Kwame Okoampa-Ahoofe, Jr., Ph.D., is Associate Professor of English, Journalism and Creative Writing at Nassau Community College of the State University of New York, Garden City. He is a Governing Board Member of the Accra-based Danquah Institute (DI) and author of twenty-two books, including "The Obama Serenades" (Lulu.com, 2011), his most recent volume of poetry.
E-mail: okoampaahoofe@optimum.net