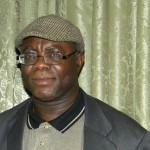 In the wake of the resounding trouncing of former first lady Konadu Agyeman-Rawlings at the just-ended delegates' conference of the National Democratic Congress (NDC), in the Brong-Ahafo capital of Sunyani, Mr. Ben Ephson, of the Daily Dispatch newspaper, was quoted to be claiming that if Mr. Ekwow Spio-Garbrah, rather than the former first lady, had run against sitting President John Evans Atta-Mills, Mr. Spio-Garbrah would have fared better (See "Spio-Garbrah Would Have Fared Better Than Konadu – Ben Ephson" Ghanaweb.com 7/12/11).
Well, I don't really know that "faring better" would have done the "decent loser" any good, since the contest in Sunyani was primarily about selecting a winner and not either a runner-up or a decent loser. Besides, since it was just a routine matter of an incumbent seeking the renewal of his mandate, decently losing to President Mills would not have put Mr. Spio-Garbrah in the theoretically enviable position of a power broker. There would have been absolutely no question about the decent loser having any remarkable input in the determination of who becomes the running-mate of President Mills, for instance, since that post is already quite comfortably occupied by Vice-President John Dramani Mahama.
In reality, Mr. Spio-Garbrah would have been envisaged – even as he continues to be – as just another disgruntled power-hungry Fante boy running half-naked against his own clansman. What is more, Mr. Spio-Garbrah is rather too shallow and strikingly akin to a unidimensional political cartoon character to pique the interest of a critical mass of either voters of his own party or the country at large. And, of course, by "cartoon character" is implied the lurid fact that anytime that the London-based NDC operative senses any chance to sabotage the power and influence of President Mills, the former Education and Information minister has not hesitated to curry favor with former President Jerry John Rawlings and may well have been significantly responsible for the inordinate caviling and incessant harassment of President Mills by Ghana's longest-reigning strongman.
In other words, Mr. Spio-Garbrah appears to be clearly too diffident about his own independent ability to seriously compete for his party's flagbearership on the strength of his own reputation and stature, and has had to solicit the hitherto formidable ballast of clout and following of the former Chairman Rawlings. Thus with the resounding crushing of Nana Konadu Agyeman-Rawlings' presidential ambitions, one can almost rest assured that the presidential ambitions of Mr. Spio-Garbrah has equally been crushed!
Personally, I strongly doubt that delegates-wise, Mr. Spio-Garbrah would have garnered even half of the 90 delegates who voted for Nana Konadu Agyeman-Rawlings. The fact of the matter is that there aren't more than just a handful of key NDC operatives who find the brash personality and shady dealings of Mr. Spio-Garbrah to be all that appealing or even attractive. Besides, his perennial capitalization on the physical fragility of the ailing and aging Tarkwa-Atta, a very sickening, indecorous and patently un-Akan behavioral trait, decidedly makes Mr. Spio-Garbrah woefully lack even the barest minimum of human warmth and personal decency.
And so if one were to sincerely ask yours truly whether, indeed, Mr. Spio-Garbrah would have fared any better than Konadu Agyeman-Rawlings in Sunyani, my simple riposte would be: "Hell, No!"
Kwame Okoampa-Ahoofe, Jr., Ph.D., is Associate Professor of English, Journalism and Creative Writing at Nassau Community College of the State University of New York, Garden City. He is a Governing Board Member of the Accra-based Danquah Institute (DI) and author of "Dr. J. B. Danquah: Architect of Modern Ghana" (iUniverse.com, 2005).
E-mail: okoampaahoofe@optimum.net