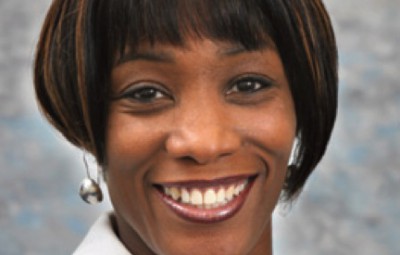 To 'Ensure inclusive and equitable quality education and promote lifelong learning opportunities for all' is the United Nations fourth Sustainable Development Goal following goals on ending poverty, ending hunger and healthy lives and well-being for all. Target achievement date is 2030.
The Common African Position (CAP) on the Post 2015 Development Agenda is a document that outlines the common priorities, opportunities and challenges from an African perspective. It reasserts 'the need to end poverty in all its forms and achieve an integrated, prosperous, stable and peaceful Africa that is effectively engaged in the global area, which is Africa's vision in this development agenda'. To achieve this consensus, 54 African countries came together to collectively own the Agenda and to, as far a possible, represent 'a broad spectrum of stakeholders. Adopted on 31 January 2014, this important document outlines a framework that consists of 6 key areas for the collective development of Africa. These 6 areas are known as Pillars.
Pillar number 3, People-Centred Development highlights the need to eradicate poverty in all its forms and recognises that education, healthcare and every person has an important role to play in the economic growth and development of all sectors of society. CAP also states that the 'Increasing migration and thus the need to respond to the social and economic consequences of the continent's changing demographic structure by implementing the right public policies, particularly in education and health services' is also a challenge.
This is all in a global context in which the third international conference on financing for development, held in Addis Ababa in July 2015 as part of the Addis Ababa Action Agenda (AAAA), called on Member states to 'ensure that migration is governed with full respect to human rights, combat xenophobia and to facilitate migrant integration through education of migrant and refugee children and through social communication strategies'.
According to the United Nations, 'most of the world's migrant people live in a handful of countries. In 2015, 65% of all international migrants in the world were living in just twenty countries', with Germany, the second of the 12 destination hotspots, hosting around 12 million.
Within Germany, the education system lies primarily with the States (Lander) which each have their own educational policy.
Children can begin Kindergarten (pre-school) at the age of 2 or 3, entering Grundschule (Primary education) at the age of 6 before going on to secondary school of at the age of 10 or 12 until the end of the school year in which the person turns 18. There are several different secondary schools depending on the State. Hauptschule is a general school for general achievement; Realschule requires strict entry criteria with extended education and languages; Gesamtschule provides college preparation with a range of exit examinations; Gymnasium requires strict entry criteria qualifying for university. After completion, students then progress onto 3 or 4 years of vocational or higher education.
The Federal Office for Migration and Refugees provides information and guidance for migrating people and the website provides a good insight into the educational system and where initial advice can be found.
Lesley Shepperson is Managing Director at Shepperson & Shepperson Consultants LTD United Kingdom
www.sheppersonandshepperson.co.uk

Print Friendly