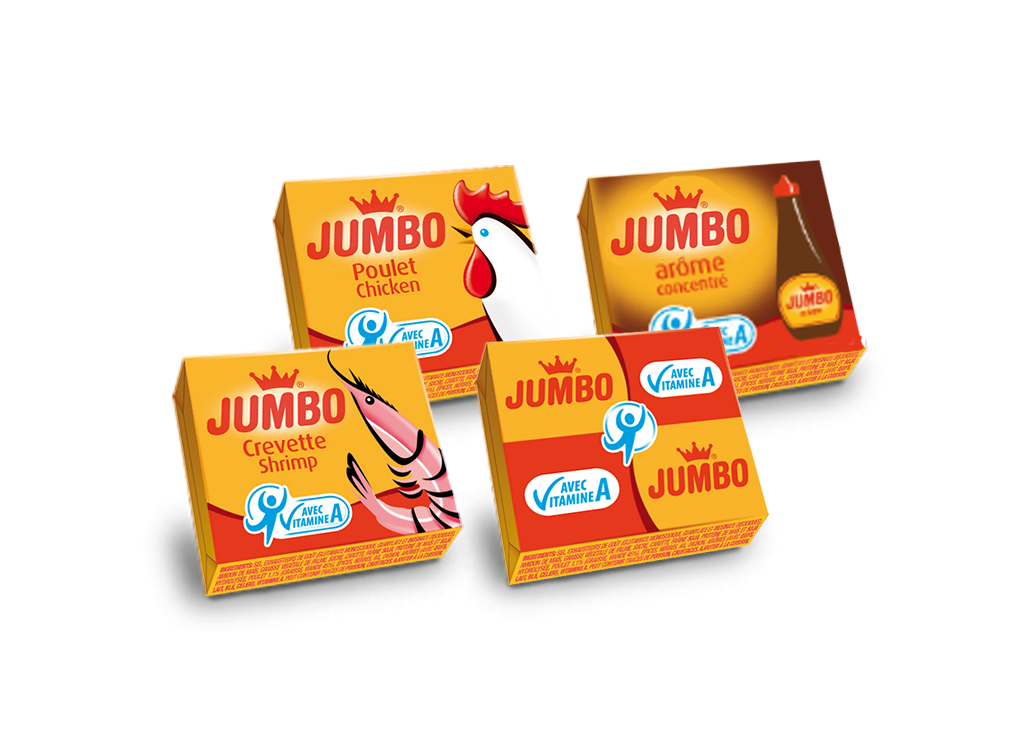 Jumbo cube is the Number One delicious cube in Africa. The cubes come in varieties to satisfy all tastes and can be found in 33 countries in Africa.
JUMBO Cubes are manufactured in the Spanish city of Barcelona and has been in existence for 41 years.
Jumbo Ghana has established itself as one of the best and preferable cubes for most Ghanaians because of its delicious taste. JUMBO Ghana offer its customers special gifts to make their home cooked meals enjoyable for the whole family and friends and also create a happy culinary atmosphere.
Jumbo Ghana customers Award Grand Final will come on 3rd August 2019 at the Accra-Tema station.
All that the customer must do is gather 100 Jumbo wrappers and present them at the Award Grand Final to qualify for a variety of instant gifts and with 500 wrappers the customer will get coupons with which they can win items such as a TV set, fridge, fan and many more.
Jumbo, proudly African and comes with the best quality for good and healthy lifestyle.

Print Friendly