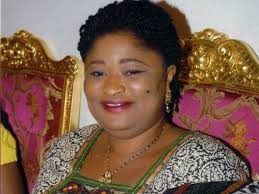 She is being investigated by the Criminal Investigations Division (CID) of the Ghana Police Service (GPS), so I do not intend to delve into the question of whether Ms. Gifty Klenam, the former CEO of the Ghana Export Promotion Authority, and her deputy, Mr. Twum Amoako – I hope I have his name correctly identified – had dipped their fingers into coffers of GEPA and spent the whopping amount of $136,000, or thereabouts, to settle a two-year advance in rental payments. I have already written a previous column that has yet to be published on this subject and so do not intend to belabor the same.
Then also, there appeared another news article that claimed that Ms. Klenam had budgeted for and spent some GHȻ 93,000 on her clothes or wardrobe, as Americans are wont to say. Now, it is not clear to me precisely what we are to make of such an amount, being that I live here in the Dollar Zone, and have been doing so for more than three decades, where the cost of living is much higher than what pertains to the Cedi Zone. It is also not clear to me the clearly defined period in which such cost of Ms. Klenam's wardrobe was budgeted for and, indeed, spent.
For example, was the afore-referenced amount budgeted for over a period of one fiscal year, half a year or more or less? These things need to be explained by our Ground-Zero reporters, if they want those of us not living on state side to make any meaningful sense of most of the reports or information that they put into the public domain. If, indeed, Ms. Klenam allegedly spent some $1,500 (USD) on monthly rent, our reporters should be able to tell us, their readers, precisely what this means in terms of cedis and pesewas. And, what is the average cost of renting a decent apartment or flat, or even a private bungalow in Ghana these days?
Also, mixing up currency expenditures in dollars and cedis does not enhance both the critically-thinking reader's interest and understanding. To be certain, it can, in fact, get very annoying oftentimes. What I really want to tackle here has to do with the news report in which Ms. Klenam was alleged to have told a Joy-FM program host who visited her home for the purpose, recently, that she had deliberately decided to keep quiet over matters pertaining to her dismissal from GEPA because she did not want to embarrass the Akufo-Addo-led government of the New Patriotic Party (NPP), President Addo Dankwa Akufo-Addo himself.
Well, as far as my three decades-plus experience with the media as a political observer or watchdog is concerned, if, indeed, Ms. Klenam really did not want to embarrass the government and the President, she would have issued a tersely worded "No Comment" statement to the media and promptly kept them, that is the media, at bay, if, indeed, as she clearly seems to imply, the dismissed GEPA CEO would rather play it diplomatically and wisely close to the vest by keeping matters within the confines of Jubilee House. She says the timing is just not right; so, we ought to expect that she would in due course provide the media with the full details of her version of the narrative pertaining to her dismissal in the not-too-distant future.
Already, Ms. Klenam has sent out signals that she expects to have herself relocated or reposted elsewhere within the current administration, because she also gives us clear hints of the tough battle which she, herself, together with other key operatives of the New Patriotic Party, fiercely fought to get themselves back, once more, at the helm of the nation's affairs. She also vehemently disputes having drawn a salary of GHȻ 65,000 (I suppose this was per monthly), but she does not tell us what her true salary amount was. For me, though, her decision not to move an inch or a millimeter out of her office until she has received official notification in writing or bold print, is one that baffles me quite a bit, if also because Jubilee House had, as of this writing, already namedd her successor as a Ms. Afua Asabea Asare. Better yet, the Presidency has not denied published reports and news broadcasts carrying the dismissal of Ms. Klenam.
*Visit my blog at: kwameokoampaahoofe.wordpress.com  Ghanaffairs
The views expressed by this author remain solely their own and are not to be taken as the view of the Editorial Board of www.africanewsanalysis.com,  www.zongonews.com and ZongoNews Radio & TV

Print Friendly