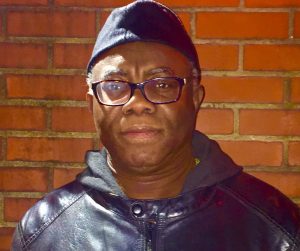 I have been very slow and deliberately deliberate – pun intended, of course – to take up the seemingly nihilistic tantrums of Mr. Kennedy Ohene Agyapong, because underneath his admittedly obnoxious grandstanding tirades lurk real truths and concerns that the leadership of the ruling New Patriotic Party (NPP) would do themselves great good, in the long haul, to address pronto, or find the yeomanly work of those of us more interested in the bigger picture of uplifting the country from the Stygian doldrums of Dante's Inferno, where it was left by the unconscionable faux-revolutionary operatives of the National Democratic Congress (NDC) literally go to waste.
By the same token, however, the firebrand Assin-Central New Patriotic Party's Member of Parliament needs to understand, loud and clear, that playing a significant role in the financing of the now-ruling party is not all about the winning of contracts or being awarded fat contracts by the Flagstaff House. At any rate, it takes more energy and brainpower, such as voluntarily and selflessly contributed by some of us in the Diaspora, to give value to money. As the old Akan drum-script tersely and poetically puts it: "When I call money / Money does not respond / It is the human being / Who matters the most." Dr. J. B. Danquah, the son of a great royal drummer who was himself a firebrand Christian gospel evangelist, was very fond of this script.
I suppose it is now, finally, my turn to also brag about my yeomanly contributions to the development and success of the New Patriotic Party. I have personally written and published more articles and media columns – at last count, at least some 2,000 (Two-Thousand) over the past 8 years – in support of the New Patriotic Party, and perhaps fiercely fought off more formidable NPP opponents than any Ghanaian political writer/journalist on the Internet. But the beauty of it all is that I am not going around raving and ranting about not having been materially rewarded. I have also fiercely defended Mr. Kennedy Ohene Agyapong against NDC wiles and shenanigans, when many who are now enjoying prime positions in the Akufo-Addo cabinet and elsewhere in the current administration would rather have had Mr. Ohene Agyapong's head on a clayey platter, or "apotoyowa mu."
The fact that I am not screaming to be awarded contracts doesn't mean that I have no cares of my own or any human needs. And, by the way, the 2,000-plus articles that I am talking about does not include at least some 700-1,000 that I wrote and published in some African newspapers right here in the United States and on the Internet in staunch support of former President John Agyekum-Kufuor. What all this simply means is that as a scholar and an intellectual, I prefer to take pride and satisfaction in seeing the Akufo-Addo Administration lift Ghanaians to a socioeconomic and political level of unprecedented proportions. Which is why I will continue to write, research and speak in avid support of the Danquah-Busia-Dombo-inspired ideological camp for as long as Divine Providence in his inscrutable wisdom – my profound apologies to former President John Dramani Mahama – gives me the requisite health, strength and mental agility, and creativity, to do just that.
For me, there is absolutely nothing in life that is more important and meaningful than having Ghana become highly respected among the global comity of nations. I also recognize the fact that I am a naturally gifted writer who does not have to struggle very much with language as a veritable work of art. I have been engaged in this art for more than 30 years, which cannot be said of Mr. Agyapong's active engagement in Ghanaian politics. I was about 16 years old, in the late 1970s, when I first took to the airwaves and the boob-tube of the then-GBC, the English-language radio section of which was officially designated as the Commercial Service of the Ghana Broadcasting Corporation (GBC-2), and GBC-TV, respectively, writing and reciting my patriotic poetry, first, and regretfully in retrospect, in defense of the Rawlings-led Revolution, and then generally for the upholding and preservation of our cultural and moral integrity as a nation.
You see, nation-building is not for the cantankerous, hot-tempered and get-rich-quick oriented people. That is why most of our immediate post-independence era leaders were not very successful in the effort. Rather, nation-building is for those who patiently wait but fiercely and selflessly fight for the general uplift of all and sundry. And on this list are such sui generis patriots as John Mensah-Sarbah, Joseph Ephraim Casely-Hayford, Kobina Sekyi, Rev. Attoh Ahumah, J. B. Danquah and Dr. Asafu-Adjei, the first contemporary Asante-descended Ghanaian to open a legal practice in Ghana.
Fighting for the welfare of all Ghanaians, of course, includes one's inveterate enemies and political opponents. I am not moneyed like Mr. Agyapong and his buddies, but I am fiercely proud of being a direct descendant of King Osei-Tutu, I, via Nkoranza and Akyem-Asiakwa and Asante-Dwaben. You see, I am descended from a long line of great nation-builders, and yet I am as poor as a church mouse, as it were. I am also fiercely proud of the humongous man hours and brainpower that I have contributed towards bringing back the New Patriotic Party from the hopeless depths of the gray margins of opposition politics. You can ask the Kyerematen people. And, by the way, Alan Kay is also my relative, by way of Asante-Akyem Bompata.
I never demanded a dime when I was contacted to edit the draft proposals for the Kufuor and Aliu Mahama foundations. I never even received the written acknowledgment or letter of gratitude promised by Ms. Dapaah, but I never complained, largely because I knew from the get-go, stereotypically speaking, the kind of characters I was dealing with. You see, I perfectly knew that I was not dealing with Ghanaians who had either been raised or tutored by my maternal grandfather, the Rev. Theodore Henry Yawbe Sintim(-Aboagye), of Akyem-Asiakwa, Akyem-Begoro, Asante-Mampong and Asante-Dwaben. Good work, our sages of yore have said, is its own reward.
What is more, no highly placed or front-row operative of the New Patriotic Party has ever been once heard to say, "Hi, folks, let's surprise Prof. Okoampa-Ahoofe with a laptop this Christmas. The old bastard has been batting for the success of our party literally around the clock for ages now." Not that I really care anyhow. I learned long ago from Grandpa Yawbe Sintim (Dwaben), that if you follow the generally unpolished manners of the overwhelming majority of the Ghanaian citizenry, you would never do one darn good thing for anybody in your life. It is uncomfortable for me to have to say this, but it is crystal clear that Brother Kennedy Ohene Agyapong was raised by a different Rev. T. H. Sintim(-Aboagye) than the 5-foot-4 giant-dwarf who raised me, even while hopping from one Presbyterian Church of Ghana's missionary station to another.
*Visit my blog at: kwameokoampaahoofe.wordpress.com  Ghanaffairs
The opinions expressed are the author's and do not necessarily reflect the views or have the endorsement of the Editorial Board of www.africanewsanalysis.com and www.zongonews.com

Print Friendly