According to the World Health Organization, a weak national health system can be viewed as an important contributor to poverty and inequity in the African Region. Persons who are in poor health less frequently move up and more frequently move down the social ladder than healthy persons.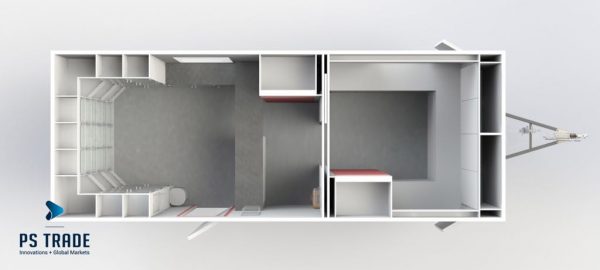 To address such discrepancies in the global healthcare delivery,  a German company, PS Trade GmbH,  has introduced a very practical, innovative and unique system to help propel healthcare delivery to areas hitherto inaccessible, particularly, in the developing world. With this innovation, Africa stands to benefit immensely in its health sector.
That is where the Mobile Health Clinic could play a crucial role in addressing such discrepancies in the health sector particularly in the developing world. The Mobile Medical Clinic, moreover,  is a state-of-the-art facility complete with all the necessary gadgets to ensure real-time medical intervention for those in need. Crucially, this innovation will play a leading role in meeting the health Millennium Development Goals (MDGs).
The Mobile Medical Clinic could be an important contributor to providing access to preventable and curative health services in African countries. It is an ideal solution to address inequities by improving equitable access to care. Because of its flexibility, the Mobile Health Clinic could also be adapted to promote intersectoral activities to carry health delivery to the rural poor.
The Mobile Medical Clinic comes with several energy sources – solar, battery or generator-driven power; thus, making it independent as far as energy requirements are concerned.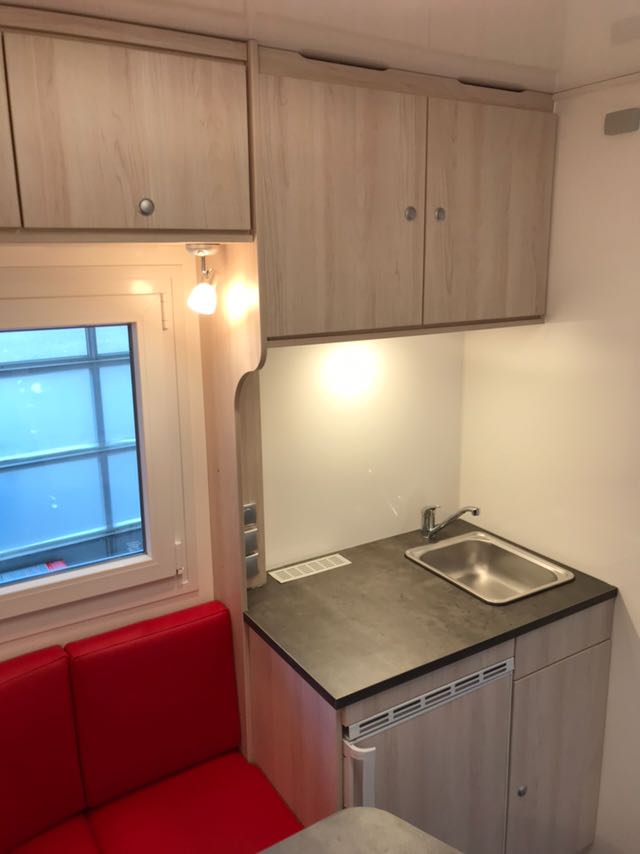 The med Station is equipped with led lights, refrigerators, television as well as connections for computers all powered by the sun.
It has various configurations, namely, basic or highest configurations. It could be adapted for dental care, for maternity care, as a pharmacy, as a vaccination centre and, because it is highly mobile, it could be moved from, for example,  one major sporting event to another. It could also serve as a Medical Headquarters in remote rural communities, where accessibility is challenging.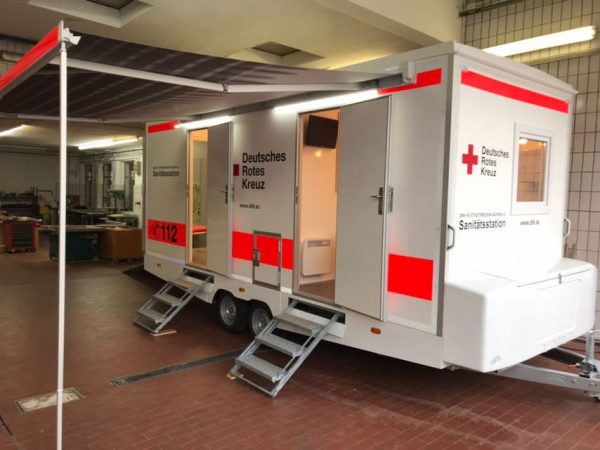 The good news is that, because the Mobile Medical Clinics are so robust, they are suitable for movement through rough terrains pulled by four-wheel-drive vehicles. On top of that, They are less expensive than an ambulance and are produced in such a way that they could be put to use immediately.

Print Friendly